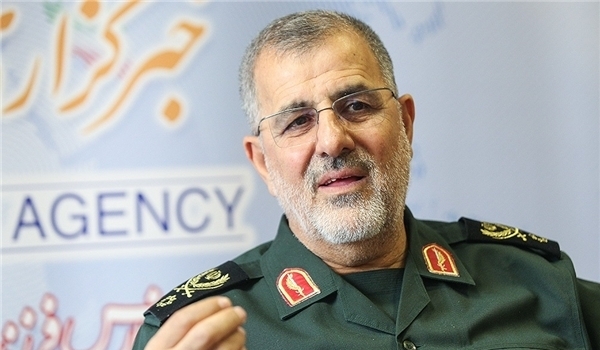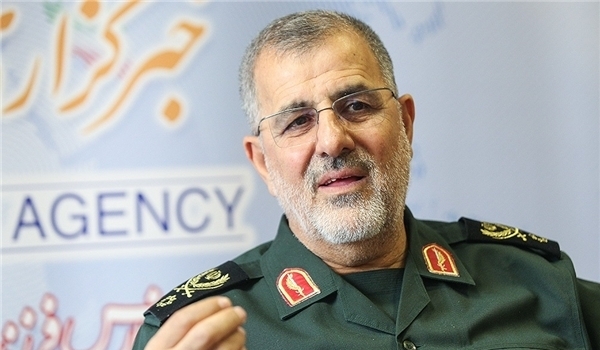 Commander of the Islamic Revolution Guards Corps (IRGC) Ground Force Brigadier General Mohammad Pakpour announced his forces' preparedness to launch joint operations against the terrorists who have abducted 11 Iranian border guards in Southeastern Iran.
"We have had different contacts with the Pakistani army and urged them to guarantee extradition of the outlaws and healthiness of the abductees and they should show more responsibility," General Pakpour said on Tuesday.
"These terrorists have a stronghold and a base on Pakistan's soil and we are prepared for any joint operations with the Pakistani army against the outlaws to release the hostages," he added.
The IRGC Ground Force in a statement on Tuesday blasted the foreign enemies for the abduction of 11 Iranian Basijis (volunteer forces) and border guards by a terrorist group in Mirjaveh border in Southeastern Sistan-Balouchestan province on Monday night.
"Last night (Monday night) a number of Basij forces and forces of border regiment who were stationed in the zero border point in Mirjaveh were kidnapped by counterrevolutionary groups," the public relations of the IRGC Ground Force's Qods Headquarters said in its statement.
The IRGC pointed to the fortified positions of Iranian border regiment, and said, "Members of a terrorist group that is supported by foreign intelligence services after deceiving some traitors managed to abduct Iran's border guards along the common border with Pakistan."
It noted that the operations against the terrorists and the outlaws as well as the needed measures to set free the abducted Basijis and border guards tops agenda of the security forces stationed along the border regions, and said, "We expect the Pakistani government to seriously deal with the outlaws and terrorists who are stationed along the borders and are supported by some reactionary countries of the region while expediting releasing the abducted Basijis and handing them over to border guards."
According to reports, the incident happened in Lulakdan village, near the border of Pakistan, at around 4 a.m. local time.
The Iranian forces were participating in a plan to boost the security of Mirjaveh border unit.