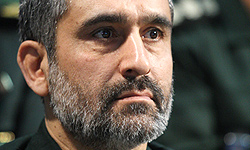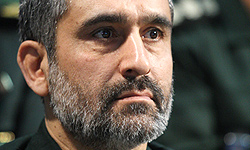 A senior Iranian commander said the distance between Iran and Israel is the maximum range that Tehran wants for its missiles, saying that Iran does not need missiles with a longer range.
"We don't need missiles with over 2000km but we have the technology to build them," Commander of the Islamic Revolution Guards Corps (IRGC) Aerospace Force Brigadier General Amir Ali Hajizadeh told reporters today.
"Israel is our longest-range target," the commander underscored.
The remarks by Hajizadeh came a few days after an internal US report recently submitted to US Congress claimed that Iran is apparently no longer on its way to acquiring intercontinental ballistic missiles by 2015.
The report casts doubt on a view long held by US intelligence agencies that Iran could be able to test-fly an intercontinental ballistic missile, or ICBM, by 2015 if it receives "sufficient foreign assistance."
"It is increasingly uncertain whether Iran will be able to achieve an ICBM capability by 2015," said the report compiled by the non-partisan Congressional Research Service, which works exclusively for lawmakers.
That is while Iranian officials have always stressed that the country's military and arms programs serve defensive purposes.
Israeli officials have recently intensified their war rhetoric against Iran. In response, Iranian officials have warned that in