Iran
Commander: Navy to Swiftly Repel Any Threat against Iran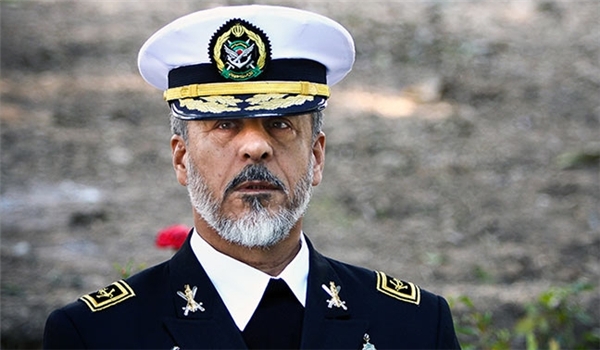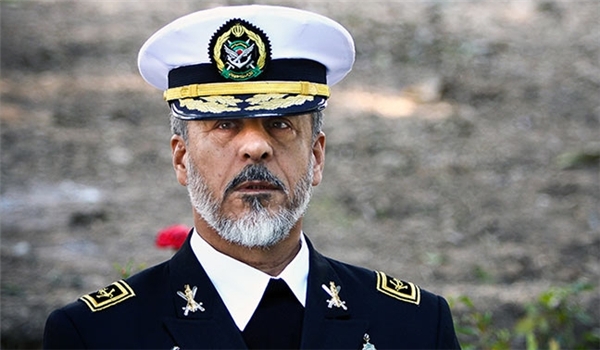 Iranian Navy Commander Rear Admiral Habibollah Sayyari underlined his forces' readiness to thwart any threat against Iran at any spot.
"We are prepared today to repel and react to any threat in any spot in the shortest time," Admiral Sayyari said, addressing a ceremony held for the inauguration of Navy cadets in the Northern city of Noshahr.
He pointed to the presence of the Iranian Navy in the high seas, and said, "The Navy's 31st Flotilla is conducting it missions in remote areas and is protecting the country's economy in the international waters."
Since November 2008, the Iranian Navy has conducted anti-piracy missions in the Gulf of Aden and Bab el-Mendeb Strait to protect the country's cargo ships and oil tankers against pirates.
Earlier today, Iranian Defense Minister Brigadier General Hossein Dehqan said that Iran is now enjoying the highest level of military deterrence, while it is fully prepared to confront any possible enemy threat and aggression.
"In our country we believe that we should enjoy such a power that the enemies never take a greedy and threatening look (at Iran)," Dehqan said, addressing Turkmen cadets in Ashgabat on Tuesday.
"Iran's national security doctrine is based on effective defense and deterrence and it is not based on any aggressive view," he added.
Last month, Commander of the Islamic Revolution Guards Corps (IRGC) Major General Mohammad Ali Jafari said enemies do not dare to attack Iran because they are well aware of the Iranian Armed Forces' preparedness, although he said the enemies will eventually grow fool enough to launch war on Iran some day.
"We have no doubt that one day we will be in war with the sworn enemies of the Islamic Revolution in the region, of course, we will not be the initiator of that war. This battle will take place and hence we should be fully prepared for that day," General Jafari said during a visit to Basij (volunteer) battalions in Isfahan province.
The IRGC commander told the Ashura, Beitol Moqaddas, Imam Ali (AS) and Imam Hossein (AS) battalions of Basij present in the gathering that "today, Basiji forces are fully prepared in different fields of threat and this readiness is known to the enemies and they are aware of it more than anyone else".
"The full-fledged preparedness of the Basij forces is to such an extent that enemies do not even dare to give a dirty look to Iran."
General Jafari noted that the enemies' threats against Iran are not merely military and, on the same basis, Basiji forces are duty-bound to gain complete preparedness in different arenas.