Iran
Technology
Commander of the Islamic Republic of Iran's Navy:"Two destroyers unveiled"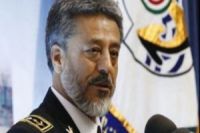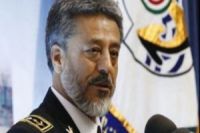 Commander of the Islamic Republic of Iran's navy released the news of unveiling of 2 indigenous destroyers and joining of 4 hovercrafts and submarines to the navy.
According to Mehr news agency, Habibollah Sayyari Commander of the Iranian Navy announced during a news conference in Tehran on Monday that the second phases of making the Sahand destroyer and Sina-4 missile-launcher destroyer will be unveiled on Wednesday.
Iranian navy commander also stressed, "Two hovercrafts named Tondar and BH7 and two submarines of the Ghadir class will join the Islamic Republic navy.