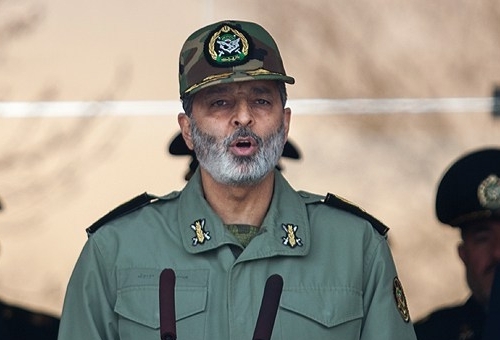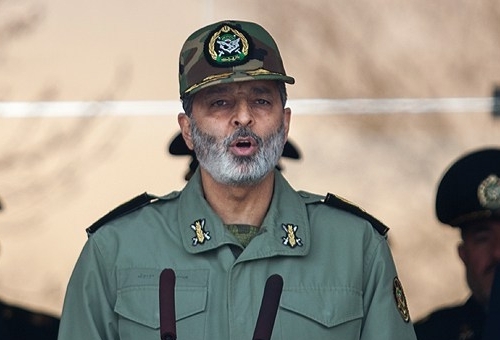 Lieutenant Commander of the Iranian Army Brigadier General Abdulrahim Moussavi underlined that the recent victory of the Palestinian people against the Zionist regime showed the importance of the power of resistance and gave it a new meaning.
"This victory has increasing importance since it explicitly reaffirmed and reiterated the power of resistance again," Moussavi said in Tehran on Saturday.
"Today, we can see the power of resistance as a concept and a main contributor to (national) power alongside other components such as policy, economy, military, territory and population; now resistance can come along other components of power to give hope to the oppressed people of the world," he added.
Palestinians and Israel agreed to cease fire last Tuesday. The deal calls for an indefinite halt to the war, the immediate opening of Gaza's blockaded crossings with Israel and Egypt and a widening of the territory's fishing zone in the Mediterranean.
Under a second stage of the truce that would begin a month later, Israel and the Palestinians would discuss the construction of a Gaza sea port and Israel's release of Hamas prisoners in the occupied West Bank.
After the ceasefire began, crowds and traffic filled the Gaza streets. Car horns blared and recorded chants praising God sounded from mosque loudspeakers.
"Today we declare the victory of the resistance, today we declare the victory of Gaza," Hamas Spokesman Sami Abu Zuhri said.
Iranian officials, including President Hassan Rouhani, have hailed the Palestinian people in Gaza for keeping their spirits high despite the Zionist regime's aggression, and said this is while the Israelis are feeling growing fear of the resistance forces' attacks.
In a statement on Wednesday, the Iranian Foreign Ministry also hailed the Israeli-Palestinian truce as a victory gained over the Zionist regime through the resistance of the people in Gaza.
"This victory showed again that the only way to restore the rights of the Palestinian people is emphasizing on the line of resistance against the expansionism of the Zionist regime, and that occupiers and usurpers of the Palestinian nation's rights didn't and won't have any choice but to admit defeat in their confrontation against such a strong morale and faith," the statement said.