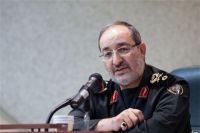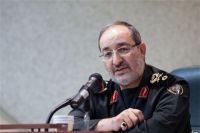 Deputy Chief of Staff of the Iranian Armed Forces Brigadier General Massoud Jazayeri reiterated the capability of the Palestinian and Lebanese resistance forces to defend themselves against the Zionist regime.
He said there is no need for Iran's military deployment at the Lebanese and Palestinian borders with (the occupied lands called) Israel.
"There is no need for the deployment of the Iranian military forces at the borders of the occupied territories to fight the Zionist regime," Jazayeri told reporters in Tehran on Sunday.
"The resistance forces on the whole enjoy capabilities to respond to the Zionists in case the latter errs," he added.
His remarks came after some Israeli media claimed that some Islamic Revolution Guards Corps (IRGC) forces had been sighted alongside the Lebanese military troops in the Beqaa and Baalbek regions of Southern Lebanon which share borders with Israel.