Iran
Middle East
Commander: Saddam's Fate Waiting for Masterminds of Ahwaz Terrorist Attack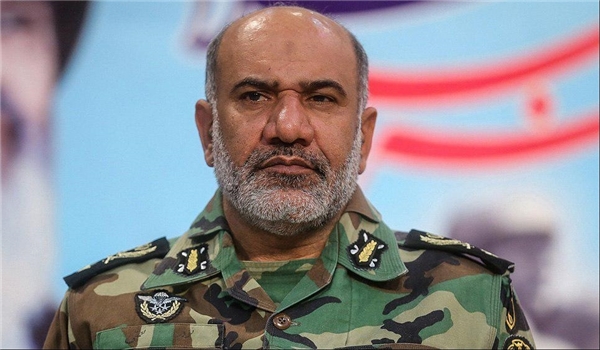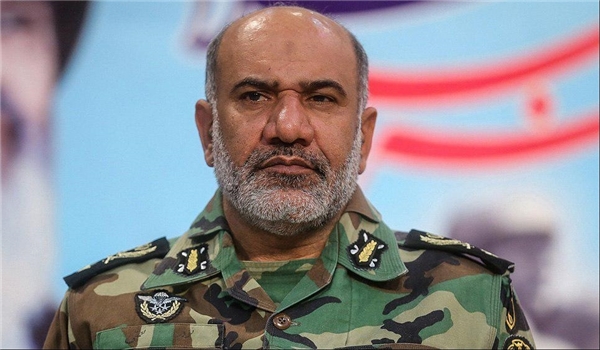 Lieutenant Commander of Iran's Ground Force General Nozar Nemati announced that all culprits behind the Saturday terrorist attack in the Southwestern city of Ahwaz have been identified, warning the masterminds of the attack that they will be destined to experience a fare similar to former Iraqi dictator Saddam Hussein.
"Those who have masterminded the terrorist incident in Ahwaz will have the fate of Saddam and the people like him, and certainly they will be confronted very harshly in the future and this (terrorist) act made their ominous life very shorter," General Nemati said on Monday.
He added that all culprits behind the terrorist attack have been identified and they will be given a harsh and crushing response in due time.
29 people were killed and 70 were injured in the Saturday morning attack by al-Ahwaziya terrorist group during the nationwide military parades in Iran's Southwestern city of Ahwaz.
The terrorists attacked the bystanders watching the annual Armed Forces' parades, marking the start of the Sacred Defense Week, commemorating Iranians' sacrifices during the 8 years of the Iraqi imposed war on Iran in 1980s, in disguise of the Islamic Revolution Guards Corps (IRGC) and Basij (volunteer) forces, killing and wounding several people, including innocent women and children.
None of the officials participating in the military parades in Ahwaz city in Khouzestan province was injured in the attack.
Spokesman of the Iranian Armed Forces Brigadier-General Abolfazl Shekarchi told FNA that 4 terrorists carried out the attack during military parades in Ahwaz, noting that three of them were killed and the last one was captured by security forces.
He added that none of the terrorists could escape, noting that other reports about the details of the attack are not confirmed.
Meantime, Head of the Islamic Revolution Guards Corps Public Relations Department and IRGC Spokesman General Ramezan Sharif said that the terrorists who attacked people during the Armed Forces' parades in Ahwaz were affiliated to al-Ahwaziya stream which is nourished by Saudi Arabia.
He added that the terrorists aimed to overshadow the magnificence of the Iranian Armed Forces' parades.
General Sharif said that people were also invited to watch the parades and the terrorists both fired at people and the Armed Forces.
He said that such attacks are precedent and al-Ahwaziya terrorist group had earlier fired at the convoys of people who visited the Southern cities of Iran which resisted against Saddam's aggression during the 8-year Iraqi-imposed war against Iran in 1980s.