Iran
Middle East
Commander Satisfied with IRGC Anti-Terrorism Drills in Western Iran
Commander of the Islamic Revolution Guards Corps (IRGC) Ground Force Brigadier General Mohammad Pakpour said terrorists have been removed from regions West of Iran during his forces' successful anti-terrorism drills in Kurdistan province.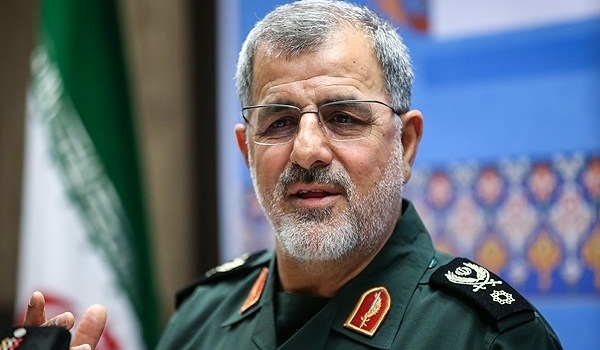 "The regions in which the terrorists were present were cleansed successfully," General Pakpour said on Wednesday.
"Firm confrontation against the terrorists and terrorist grouplets is always on the agenda of the IRGC Ground Force and we will confront the terrorists mightily wherever they are," he added.
"We warn the terrorists and their allies that they will face the iron fist and firm reaction of the IRGC Ground Force in case of any mischief at the borders, specially in the Northwestern and Southeastern parts of Iran."
The exercises had kicked off on Tuesday.
"The drills zone stretches to the borders of Iraqi Kurdistan region as some terrorists might be present in this geography and one of the most important goals of the wargames is cleansing these regions from the terrorists," General Pakpour had said on Tuesday.
He noted that similar operations in the past few years were also aimed at cleansing the terrorists and outlaws from the region, and added, "Actually, the anti-revolutionary forces and their supporters have understood that Iran is fully serious about protecting security of the country and the nation and we attack any point in which the terrorists are stationed."
"We will firmly respond to any move by the terrorists in the current year too," General Pakpour said, elaborating on his force's agenda.
He also asked the officials of the Iraqi Kurdistan region and Iraqi government to adopt more actions to earn control over the terrorists to prevent them from using these regions as launchpad for cross-border attacks on Iran.