Iran
Commander Stresses Iranian Armed Forces' Deterrence Power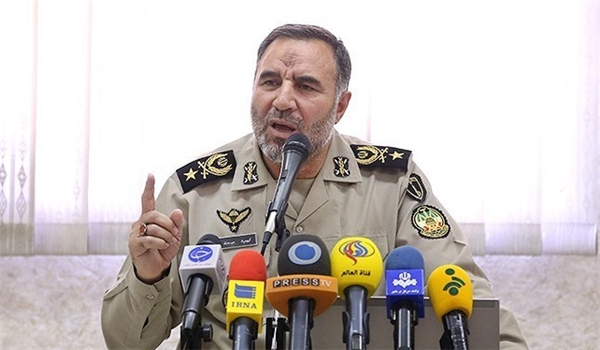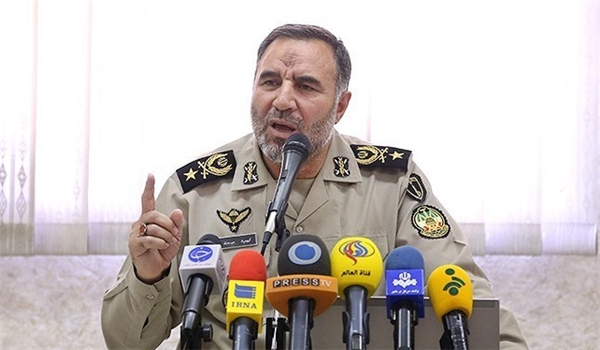 Iranian Ground Force Commander Brigadier General Kioumars Heidari underlined that the country is fully prepared to stand against any enemy threats.
"We have powerful Armed Forces which can influence and change the enemy's military equations," Brigadier General Heidari said addressing Iranian worshippers in Tehran's Friday prayers ceremony.
He underlined that those who kept on saying that they had military option against Iran on the table cannot ignore Iranian Armed Forces' might.
In relevant remarks last week, Chief of Staff of the Iranian Armed Forces Major General Mohammad Hossein Baqeri underlined that the country's Armed Forces are prepared to give a rigid response to any possible aggressive act by the enemies.
"We are ready to take speedy reaction against enemy's possible threats and deepening intelligence superiority over enemy's movements is our top priority," General Baqeri said.
He reiterated that Iran's missile strength is admirable.
In relevant remarks in late September, General Baqeri underlined the country's high capabilities in building different military equipment, and said the Iran-made long-range drones are now carrying out missions against terrorists in Iraq and Syria.
"The long-range drones which can precisely hit targets with a one-square-meter cross section is not possessed by many, but this is being done there (in Iraq and Syria),"  General Baqeri said, addressing a ceremony in Tehran.
Iran in August unveiled a new home-made drone which is capable of jamming the enemies' communication systems.
In addition to the drone, other UAVs with the capability of taking images and footages and jamming enemy drones' camera and surveillance systems as well as a drone equipped with destructive laser weapons were unveiled in the exhibition.