Iran
Commander Underlines Full Security at Iranian Borders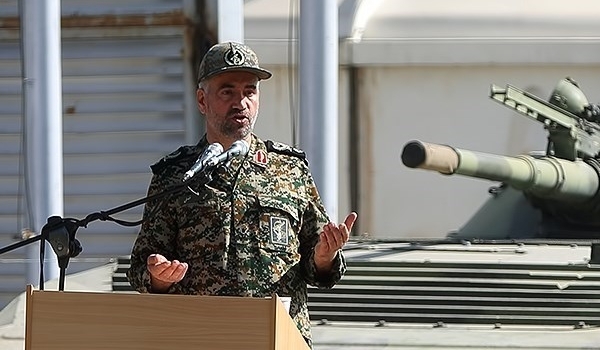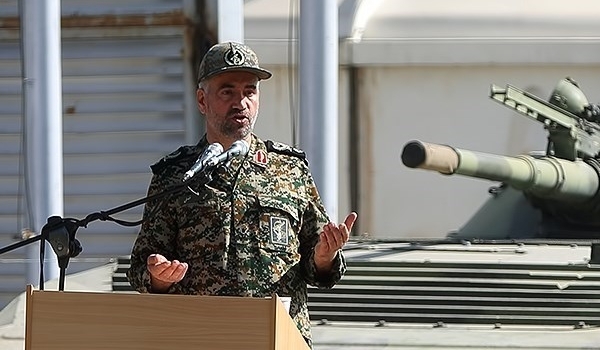 Lieutenant Commander of Basij (volunteer) Forces Brigadier General Ali Fazli underlined that Iran enjoys the highest level of border security than ever.
"All borders of Iran enjoy the maximum level of security and we don't observe the slightest level of insecurity at the Western and Northwestern borders and along the country's coasts," Fazli said, addressing a ceremony in the Northern city of Babol on Saturday night.
"This level of security is indebted to the solidarity and integrity between the army and the Islamic Revolution Guards Corps (IRGC) but we should never neglect the enemy's deception and devilish moves," he added.
Fazli stressed that the Iranian borders are now at their most secure situation compared with what existed all throughout the history.
Also yesterday, Iranian Border Guards Deputy Commander Brigadier General Ahmad Garavand underlined high security along the country's borders, and said there had been no report on the presence of the Islamic State of Iraq and the Levant (ISIL) terrorists at or near Iran's borderline.
"Fortunately, all borders of the country are fully secure today," Garavand said in the Eastern city of Birjand on Saturday.
"Thanks to the round-the-clock efforts of the border guards, there has not been even the slightest trace of the ISIL Takfiri grouplet at the Islamic Iran's borders," he added.
Meantime, Garavand warned that the enemies are attempting to endanger Iran's security through political and geographical borders, and his forces should always keep vigilant and enhance their preparedness due to the very same reason.
In relevant remarks last week, Commander of the Iranian Border Guards Brigadier General Qassem Rezayee said the ISIL terrorists don't dare to approach Iran's borders, but the country has adopted the necessary precautions for any possible confrontation with the ISIL.
"Iraq is insecure, but we have had the necessary predictions for confronting the possible threats, although we don't think that anyone (the ISIL) dares to approach Iran's Western borders given our control over the region," Rezayee told reporters in the Southern city of Bushehr last Sunday.
Elsewhere, he elaborated on the security measures adopted at the Eastern borders of Iran, and said, "This year, we have discovered 26 tons of drugs at the country's Eastern borders, which shows an increase compared with the past."
In August, Iranian Interior Ministry Spokesman Hossein Ali Amiri reiterated full control over the country's borders, and said the terrorists active in Iraq, including the ISIL, did not dare to pose a threat to Iran.
"Given the regional conditions, good measures have been planned for the common borders with the neighboring countries, specially Iraq," Amiri said.
Stressing the good and secure conditions at Iran's borders, he underlined that no specific threat was posed to the country's borders.
Amiri said Iran's border was not under the threat of the ISIL, and added, "This lack of concern doesn't mean a lack of vigilance as the current conditions necessitate us to be precise and vigilant."