Iran
Commander underlines high combat readiness of Iran Army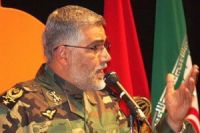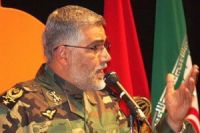 Iran's Ground Force Commander Lieutenant General Ahmad Reza Pourdastan underscored the high combat preparedness of the country's Army forces to confront any possible threat against Iran.
"Today, the Iranian Army is shining gloriously in the region and the world as it enjoys a high level of combat readiness and is ready for any type of sacrifice with the soldiers who obey and love their Leader (Ayatollah Seyyed Ali Khamenei)," Pourdastan said, addressing a gathering of Ground Force commanders in Tehran on Sunday.
"Commanders should fulfill their responsibilities with all their power and vigilance to repel any type of threats," he added.
Iranian commanders have on various occasions stressed their resolve to maintain the excellent level of the preparedness of the country's armed forces, saying the numerous drills and exercises staged by both the Army and the Islamic Revolution Guards Corps (IRGC) are just part of their plans and programs to this end.