Iran
Middle East
Commander Warns Enemies against Violation of Iran's Airspace
Deputy Commander of the Iranian Army Air Defense Force Brigadier General Alireza Elhami warned that any aggression against the country's airspace will receive a crushing and decisive response.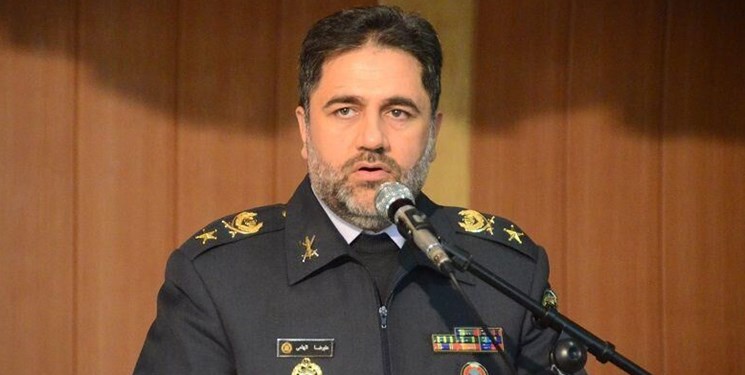 The Armed Forces of the Islamic Republic of Iran never seek conflict and clash with any country, General Elhami said, meantime, adding that the security of the country is the red line of Armed Forces and they don't make any appeasement with any country violating the country's airspace.
"Today, enemies and international organizations are well aware of this issue that slightest invasion of the enemy on the airspace of the country will be harshly and decisively responded," he added.
Today, enemies of the country do not dare to violate the airspace of Iran thanks to the unity, amity and empathy of the Army and IRGC staff, General Elhami added.
The security of the country's sky is indebted to the vigilance and curiosity of Air Defense Forces personnel, and zealous forces of the Armed Forces have been prepared to provide security and tranquility for all dear fellow countrymen throughout the country round-the-clock, he stressed.
In relevant remarks in August, General Elhami assured the nation of security at the country's borders, saying that areas even far from the bordering regions are monitored to confront any possible threats.
"I tell my compatriots that there is no ground for concerns about security of the country's borders, because the powerful Armed Forces of the Islamic Iran, specially the Air Defense Force … are monitoring areas many kilometers beyond our territorial borders," he added.
The commander emphasized that the Iranian Army's Air Defense Force is focusing its efforts on protecting security of the country's airspace and has used its full scientific deterrent power in this regard.
"My colleagues in the Army of the Islamic Republic of Iran…are aware of the importance of fully safeguarding security of the Islamic Iran's airspace and are monitoring borders with full preparedness," General Elhami said.