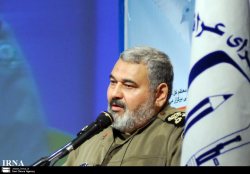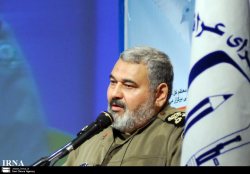 A senior Iranian military commander said that Britain and Israel are main producers of explosive vests, and said that London and Tel Aviv are hiding their criminal nature by sponsoring extremist elements.
Speaking on Friday, Chief of Staff of Iran's Armed Forces Major General Hassan Firouzabadi pointed to the British officer who was arrested carrying 50 explosive vests in Kabul, and said, "Muslims and the whole world must know that explosive vests require complex technology and are exclusively produced by the Zionists and the Britons."
The British and Israeli leaders are trying to hide their criminal nature, after years of using weapons of mass destruction (WMDs) against other nations, by hiring extremist groups to use such deadly weapons, Firouzabadi noted.
He said that these explosive vests which were produced by the West and the Zionists are more dangerous than WMDs.
He added that these vests are not used in war, but in public places to shed blood of innocent children, women and people.
He said the United Nations should prohibit using these vests.
Firouzabadi stressed that the US, all the western countries and the Zionists should know that such incidents might happen in their own countries and put them in trouble by their own made vests.
Iran has long been a victim of the US and Israeli terrorism, specially state-sponsored nuclear terrorism. The US and Israeli spy agencies have admitted that they have assassinated Iran's nuclear scientists and tried to infiltrate virus and other types of malware into Iran's cyber network to hinder the country's progress in the field of civilian nuclear technology.