Iraq
Commanders: Popular Forces Ready to Fight US Forces in Iraq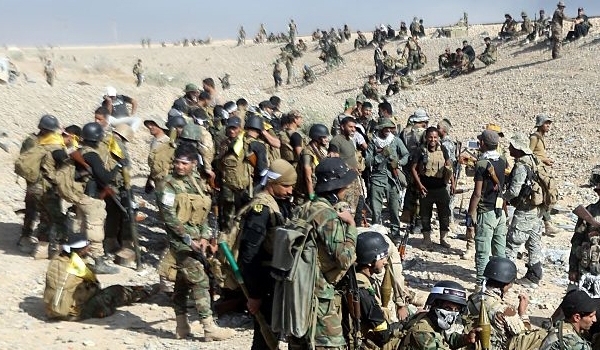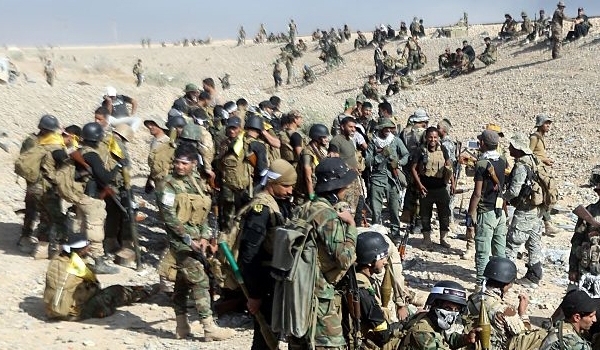 Several commanders of the Iraqi popular forces underlined that they will surely confront and fight against the US troops in case of their deployment in the Muslim country.
"We do not accept the presence of the US forces in Iraq and we will fight against them," the Iraqi commanders said.
The Iraqi commanders' remarks came after US Defense Secretary Ashton Carter announced that Washington will send its special forces to Iraq to fight against the ISIL Takfiri terrorists.
In relevant remarks on Saturday, several commanders of the Iraqi popular forces underlined that the US attempts trouble their moves for freeing their homeland are futile.
"Liberating even a span of the Iraqi territories from the ISIL terrorists' hands is impossible without the popular forces' partnership and we don't attach any importance to the Americans' opposition," Karim al-Nouri, a commander and spokesman of the popular forces, told FNA.
Also Hassan al-Sari, the commander of al-Jihad battalions and an Iraqi legislator, revealed in an interview with FNA on Saturday that Washington doesn't favor partnership of the Iraqi popular forces in the freedom of Mosul, "but its attempts are futile".
"The popular forces will pressure the government in Baghdad to play a part in Mosul operations and even if the Americans oppose, we will be in the battle ground to liberate these cities," he stressed.
In early November, Iraq's Ahl al-Haq Popular Forces Spokesman Naim al-Aboudi warned Washington against hatching plots for his country, and meantime underlined that the Baghdad government would never accept the presence of the US forces in Iraq.
"The Iraqi government is against the presence of foreign military forces, including Americans or non-Americans in Iraq, because it is aware of the reaction of the great nation of Iraq to such a move," al-Aboudi told FNA.
He reiterated that the Iraqi popular forces, specially Ahl al-Haq, will deal with the US troops in Iraq like occupying forces, implying that the popular forces will kill the US troops on sight.
Al-Aboudi said that the US is plotting to confiscate the victories that the Iraqi popular forces have gained in Iraq.
He underlined that the Iraqi nation and popular forces do not trust the US and the US-led anti-ISIL coalition.