Syria
Competent Authorities Seize Arms-loaded Car, Kill 3 Terrorists in Homs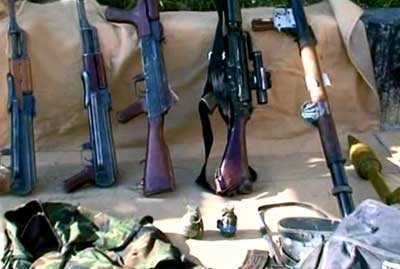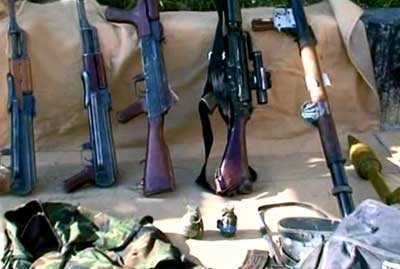 The competent authorities in Homs seized a car with an armed terrorist group inside at al-Warsheh neighborhood, and confiscated weapons after killing three of the U.S- backed armed terrorists.
An official source told SANA that the seized weapons included an RPG launcher, grenades, three automatic rifles, a sniper rifle, two pistols, explosive charges, military saddlebags and an up-to-date communication device.
In Idleb, the competent authorities arrested two wanted gunmen, Mohammad Omar Rahhal and Khaled al-Absi, when they were shooting law-enforcement members in Kfar Nubbul after Rahhal, who was wearing a military uniform, was injured.
On a different note, two explosive devices went off on the railway north of Idleb, inflicting minor material damage. The competent authorities dismantled a third one weighing 50 kg in the same place. More than 10 explosive devices were dismantled in different parts of the governorate over the past 24 hours.