Syria
Complete battle map of northern Aleppo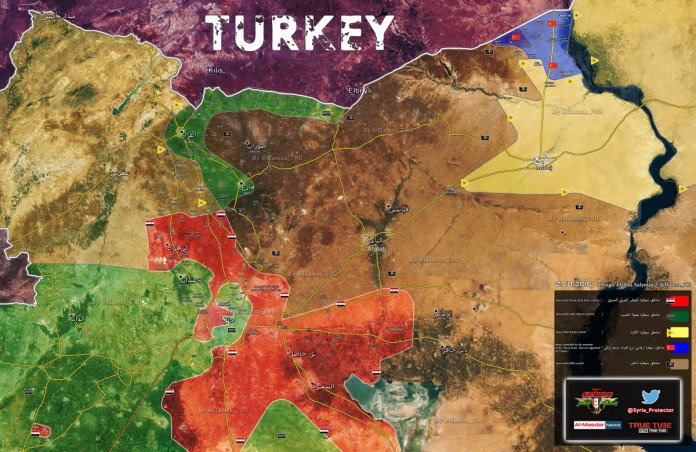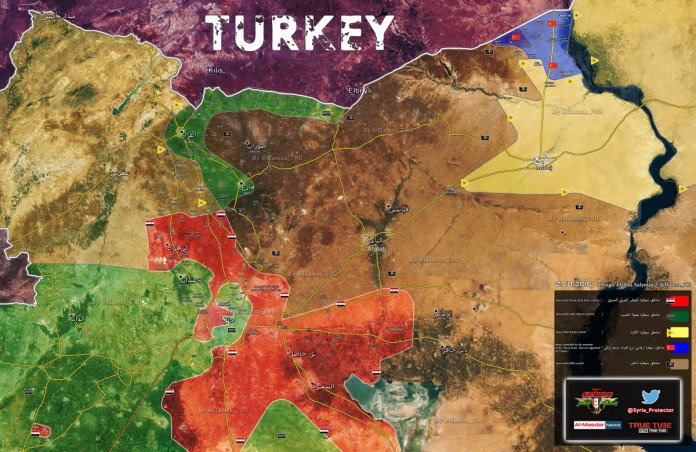 The recent offensive by the Free Syrian Army (FSA) and their Islamist allies has changed the entire battle for northern Aleppo; especially, after they appeared all but finished along the Turkish border.
With Jarabulus under their control, the Free Syrian Army and their Islamist allies are able to launch attacks from several axes in northern Aleppo, while also having a steady supply route from Turkey.
For the US-backed "Syrian Democratic Forces" (SDF), their large advances in the Menbeij region of northeast Aleppo are now under heavy attack by the terrorists and Turkish forces, leaving them with no choice but to fight back.
The only group not participating in this all-out war in northern Aleppo is the Syrian Arab Army (SAA); they are currently busy in southern Aleppo, where they are attempting to reverse Jaysh Al-Fateh's (Army of Conquest) recent gains.