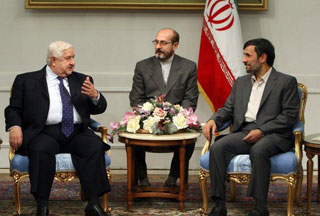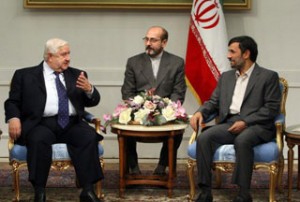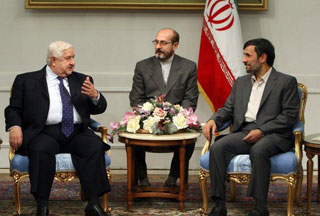 Iranian President Mahmoud Ahmadinejad says the Middle East's conditions are changing in favor of his country and Syria.
"Conditions in the [Middle East] region is changing in favor of Iran and Syria," IRNA quoted Ahmadinejad as saying in a meeting with Syrian Foreign Minister Walid Muallem in Tehran on Wednesday.
"Considering the fact that the world's conditions are changing rapidly and aggressive powers are in the course of decline, Iran and Syria should be coordinated for taking big decisions," he said.
"If coordination is well, other countries in the region will certainly follow suit and a huge political, economic and cultural power will be formed in the Middle East," Iran's President said.
Muallem, for his part, said that relations between Iran and Syria are so strong that no country could damage them.
The Syrian top diplomat called for further expansion of ties between the two countries.