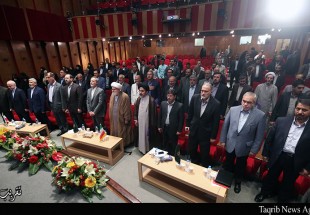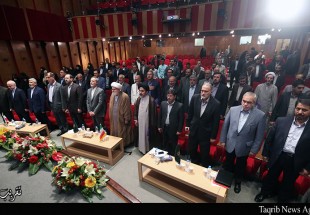 Final statement of the first conference on "Implementing Diplomacy of Islamic Unity in the World of Islam" was issued to highlight the preliminary necessities and prospects of a unified Islamic nation once the objective is achieved and a discourse of unity is turned into a social behavior in the different layers of the society, reported Taqrib News Agency (TNA).
Among the paragraphs in this statement is formation of a construction of solidarity in the world of Islam to realize "pure life" as an Islamic utopia, formation of "unified Islamic nation" to carry out the recommendations of God Almighty and follow the lifestyle of Prophet Mohammad (PBUH) as the prospect of inspirational thoughts in the world of Islam.
Participants in this conference also stressed necessity of performing the "diplomacy of unity" in the world of Islam through formation of pro-proximity unions in different layers of society and also hiring the capabilities of different leading walks of society to expand the networks within the Islamic nation to burgeon and boosting talents and "social assets" of the Muslim world.
The final statement of this meeting has also highlighted formation of NGOs to support the "resistance" against Takfiri (excommunication), Zionist and arrogant systems and also foundation of "pro-unity institutions" in other fields including media and cyber networks as well as launching international pro-proximity media unions.
Participated by the elites and prominent Islamic unity thinkers, the first meeting on "Implementing Diplomacy of Islamic Unity in the World of Islam" was held in the Iranian capital of Tehran on May 10, 2017.