Saudi Arabia
Conference to review ways to fight terrorism in ME in Jeddah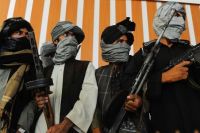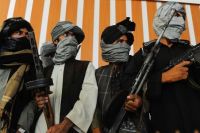 Foreign Ministers from several countries have gathered in the Saudi city of Jeddah to review ways of fighting terrorism in the Middle East.
The regional conference which began on Thursday brings together top diplomats came from the United States, Iraq, Jordan, Egypt and Turkey as well as the six member states of the Persian Gulf Cooperation Council including Saudi Arabia, Bahrain, the United Arab Emirates, Qatar, Oman and Kuwait.
The counter-terrorism conference is held as part of an initiative by US President, Barack Obama to fight the ISIL Takfiri militants.
Obama said on Wednesday that Washington would not hesitate to launch airstrikes on ISIL positions in Iraq and Syria.
During the three years of the Syrian crisis, the US, Turkey and some Arab states, especially Saudi Arabia and Qatar, offered financial and arms support to terrorist groups including ISIL that were fighting the Damascus government. However, following the spillover of the ISIL invasion into Iraq and fearing the terrorist groups' likely attacks on their soils, the same countries have now decided to fight ISIL.