General
Confession of US-puppet Mexican Regime: Missing students burned: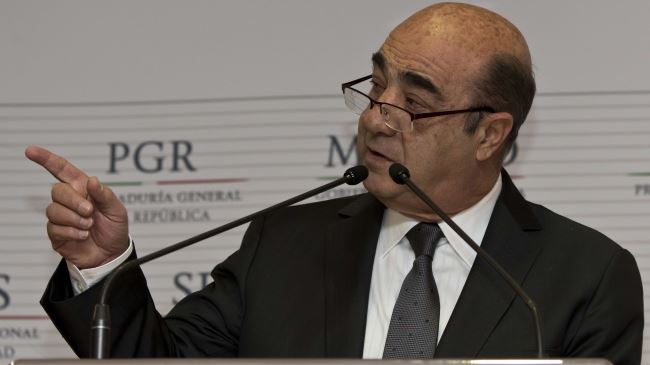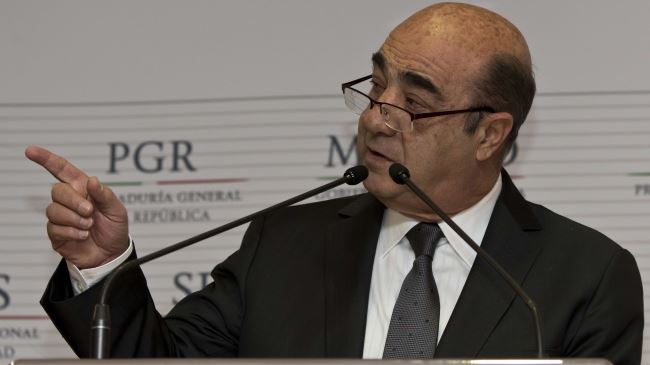 Mounting evidence and initial DNA tests show the 43 students who went missing in Mexico in September were burned at a garbage dump by drug gang members, the country's attorney general says.
Jesus Murillo confirmed on Sunday that experts in Austria had identified one of the missing students from a piece of bone in a bag of ash and burned tire discovered in a river, where drug gang members said they threw the students' remains.
"This scientific proof confirms that the remains found at the scene coincide with the evidence of the investigation," Murillo said, adding that authorities in Mexico would continue with the inquiry "until all the guilty have been arrested."
Argentine forensic experts involved in the investigations have underlined that inadequate physical or scientific evidence connects the remains found in the river to the site of the suspected slaughter, a garbage dump in Cocula.
"The search for the missing should continue," the Argentine Forensic Anthropology Team (EAAF) said in a statement.
On Sunday, President Enrique Pena Nieto extended his condolences to the parents of Alexander Mora, 19, the student whose remains have been identified.
On September 26, the 43 student teachers disappeared in the southern city of Iguala in the state of Guerrero following an attack by police forces suspected of having links to drug gangs. The incident took place during a protest over teachers' rights.
Violent protests have erupted in Mexico ever since officials announced that members of the Guerreros Unidos drug cartel had confessed to killing the young men and burning their remains after receiving them from corrupt police officers.
Dozens more bodies were found in mass graves during the search for the students in Guerrero as over 100,000 people have been killed in Mexico in gang-related violence since 2007.