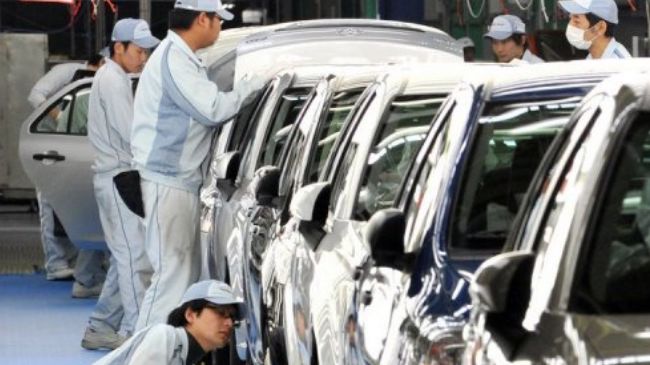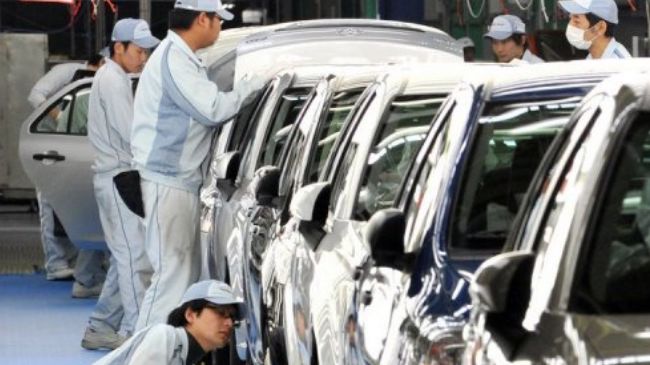 The Bank of Japan has announced that confidence among large Japanese manufacturers declined amid increased maritime disputes over a group of islands in the East China Sea that are under the control of the East Asian country but claimed also by China and Taiwan.
The central bank's Tankan study on Monday revealed that large Japanese manufacturers' sentiment tumbled to "minus three" from "minus one" in the previous June survey.
Tensions have heightened between Tokyo and Beijing after Japan signed a deal on September 11 to buy three of the islands from their private Japanese owners in line with plans to nationalize the archipelago.
Tokyo's nationalization of the disputed territories, known as Diaoyu in China and Senkaku in Japan, has sparked anti-Japan protests across China and forced major Japanese companies to close factories temporarily.
Last week, Japanese automakers Toyota and Nissan said that they would cut production in China due to a drop in demand for Japanese cars.
This is while, Japanese Prime Minister Yoshihiko Noda said at a press conference on the sidelines of the UN General Assembly that Tokyo would not compromise on the territorial dispute with Beijing over the islands, adding, "So far as the Senkaku islands are concerned, they are an integral part of our territory in the light of history and of international law."
"It is very clear and there are no territorial issues as such. Therefore there cannot be any compromise that could mean any setback from this basic position. I have to make that very clear."
The islands are located near a crucial shipping lane and would give the owner exclusive oil, mineral, and fishing rights in the surrounding waters.