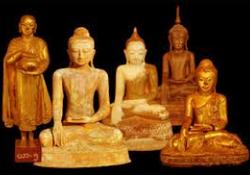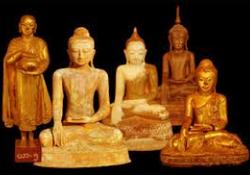 An Iranian cultural official has described news on some media on his remarks about confiscation of Buddha statues from Tehran shops as 'media propaganda.'
Saeed Jaberi Ansari said that only imported statues had been seized. In interview with Mehr News on some media on his remarks about confiscation of Buddha statues from Tehran shops, he said that "the media misconceived my statements and distorted it totally."
The Secretary of Protection of Iran's Cultural Heritage Organization said that respecting religions had been an accepted principle in Islam and Iranian people's view, and for this reason, "followers different religions have always had peacefully lived along Muslim Iranians."
"Only those Buddha statues which have been imported illegally, have been seized," he asserted.
He pointed to 'unusual and significant' rise in Buddha statues smuggling to Iran in recent months, and said that fighting smugglers was an accepted practice in any country, and Iran, in line with its responsibility, had fought the smuggling statues.
Ansari asked international media to avoid publishing false stories to raise their readership in any way.