Syria
Conflicts between Al-Nusra, Other Terrorist Groups Intensified in Idlib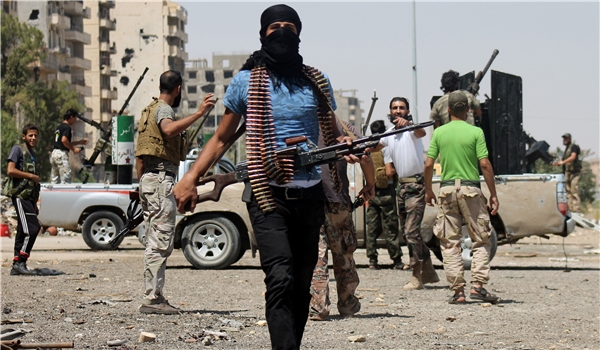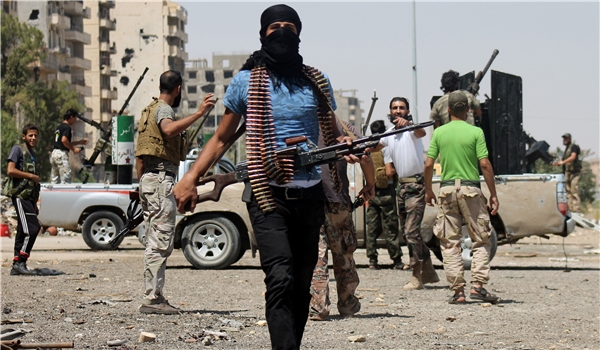 Tensions among the terrorist groups have increased as the Syrian army is rapidly advancing in Southeastern Idlib.
The Arabic-language al-Watan newspaper reported that Muhammad Aloush, the political leader of Jeish al-Islam terrorist group, has accused the al-Nusra Front (Tahrir al-Sham Hay'at or the Levant Liberation Board) of surrendering Idlib to the Syrian army through its unilateral actions.
He wrote on his social media page that the al-Nusra has actually sold Idlib province to the Syrian army by its attacks against 20 other militant groups, seizing their weapons and forcing their commanders and members to move to Turkey.
Aloush said that al-Nusra which had gained control of Idlib by its measures and erecting checkpoints in different parts of the province, now seeks other militants groups' assistance.
The Al-Nusra had earlier in a statement admitted its defeats, claiming that other terrorist groups have launched a media war against it concurrently with the Syrian army's offensives against the terrorist-held areas.
Reports said earlier this week that a large number of terrorists have been killed or wounded in heavy infighting between the ISIL and Al-Nusra Front in the Palestinian Yarmouk Refugee Camp in the Southern countryside of Damascus city.
The sources said that ISIL stormed the Al-Nusra's positions in al-Balaha, Hayfa and al-Rijeh neighborhoods in Yarmouk camp.
They went on to say that the infighting was very heavy, specially near Abdul Qader and al-Ash'ari mosques, adding that tens of terrorists from both sides were killed or wounded and several more were captured by the warring sides.