Africa
Congolese army commander killed in rebels' ambush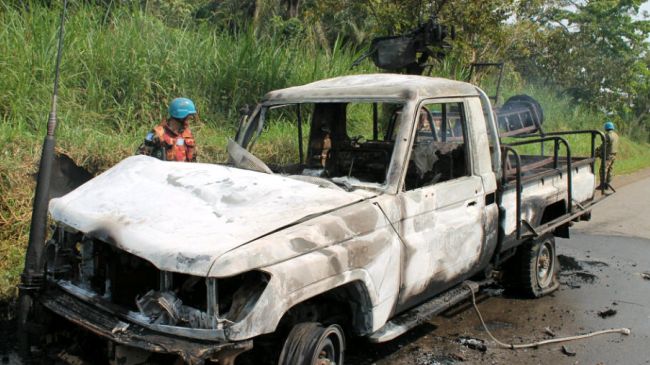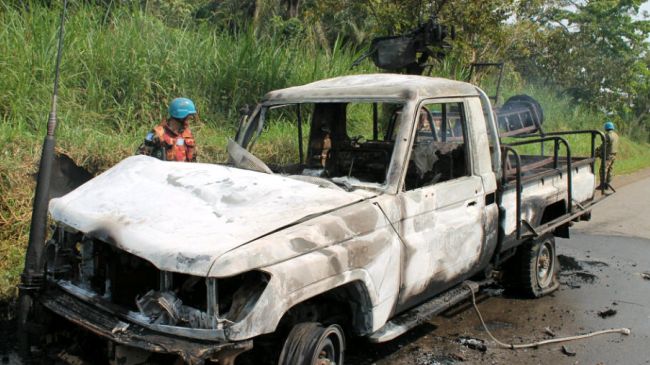 The commander of Congolese government troops fighting the Ugandan rebel group, ADF-Nalu, has been killed in North Kivu Province, in the country's troubled east.
"Colonel Mamadou Ndala has been killed…. Apparently it was the ADF-Nalu that killed him and two of his bodyguards," government spokesman Lambert Mende said on Thursday.
The jeep carrying Ndala came under attack in the town of Matembo when he was travelling across North Kivu for the deployment of a commando battalion.
The Alliance of Democratic Forces and National Army for the Liberation of Uganda, also known as ADF-Nalu, is one of the oldest armed movements active in eastern Democratic Republic of the Congo.
Last week, the rebels killed 40 civilians in a brutal attack on a village in Congo's northeastern region of Beni.
The United States listed ADP-Nalu as a terrorist organization in 2001. The group's leader, Jamil Mukulu, has been also targeted by UN sanctions since 2011 and European Union sanctions since 2012.
Meanwhile, the UN mission in the country, MONUSCO, put its troops on high alert after one of its staff members got wounded during an exchange of fire at the Kinshasa Airport on Monday.
The Congolese government later said more than 100 people were killed during the "terrorist offensive" that struck the capital and the southeastern city of Lubumbashi.