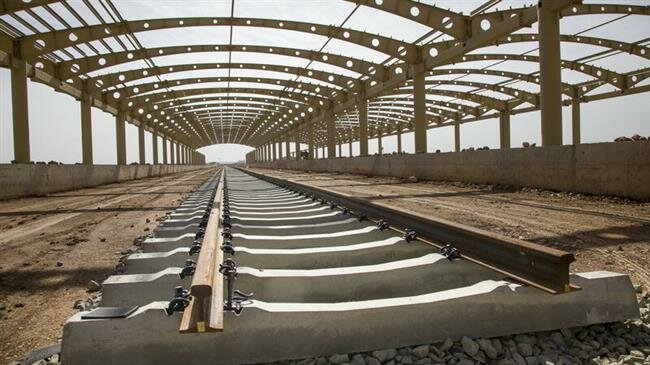 Iran has announced that the construction of a major railway connecting the country to neighboring Iraq will begin in a few months time.
Officials said on Monday that Iran was waiting for the Iraqi side to assign the land needed for the implementation of the 32-kilometer railway connecting the city of Shalamcheh in southwestern Iran to Basra in southern Iraq.
Kheirollah Khademi, who heads the main infrastructure company in Iran's transportation system, said giving the go-ahead for the construction of the $150-million railway project was only waiting for the Iraqi side to carry out its part of commitments.
"We are ready to start the execution phase in the next three months," said Khademi, adding that The Mostazafan Foundation (MFJ), a semi-governmental charity with years of experience in construction activities, will be responsible for funding and execution of the entire project in Iran and Iraq.
The border city of Shalamcheh was linked to Iran's national railway in 2011 with a 17-kilometer line from the city of Khoramshahr. Iran halted plans for linking Shalamcheh to Basra in 2014 when Iraq became involved in a war on Daesh, a terrorist group that is now almost obliterated from the Arab country.
An agreement for the construction of the Iran-Iraq railway was finalized during a trip to Iraq in March by Iranian President Hassan Rouhani.
Rouhani expressed hope during the visit that the project would be a major step toward expanding trade and business between the two neighboring countries.
The project is also a major sign of Iran's growing contribution to rebuilding Iraq after years of war and militancy.
Once finished, the Shalamcheh-Basrah railway would link the transportation networks in three countries of Iran, Iraq and Syria, a move which authorities believe would significantly improve passenger and freight services in the Middle East.