Europe
Coronavirus updates, Europe's death toll surpasses 5,000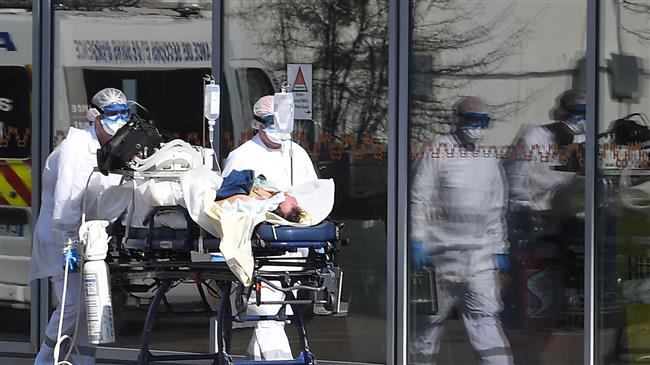 The death toll from the new coronovirus has surpassed 5,000 in Europe – the new epicenter of the pandemic – as the number of confirmed cases continues to rise across the continent.
According to an AFP tally based on official data at 1100 GMT Friday, Europe has registered 1,034 new cases in just 24 hours, for a total of 110,568 infections.
The latest figures bring the total number of deaths across the continent to 5,168. Most of the deaths have been reported in Italy, which is now the hardest hit country in the world with 3,405 fatalities.
Meanwhile, China where the pathogen first emerged in December last year, has recorded 3,245 deaths from the virus.
Spain's death toll from the coronavirus epidemic soared Friday to 1,002 from 767 on the previous day, with the number of registered cases in the country rising to 19,980 on Friday up from 17,147 on Thursday.
Portugal has 1,020 confirmed cases of the virus, with six reported deaths, far below other southern European countries such as Italy and Spain.
Belgium has recorded 16 new deaths related to the coronavirus, for a total of 37 in the country, the biggest daily rise since the beginning of the epidemic.
The country added 462 new coronavirus cases on Thursday, bringing the total number of infected in the country to 2257.
Swiss health authorities said the number of coronavirus cases in Switzerland and Liechtenstein has risen by 952 within a day to 4,840 people, with 43 people reported to have died from the disease.
Meanwhile, Germany's biggest state of Bavaria became the country's first to order a lockdown. Germany has so far reported close to 7,000 confirmed cases of coronavirus infection, with 14 fatalities.
France has reported 12,612 confirmed cases of the illness and 450 deaths as the country has ordered a lockdown aimed at containing the outbreak.