Turkey
Corruption, plot against Turkey's future, stability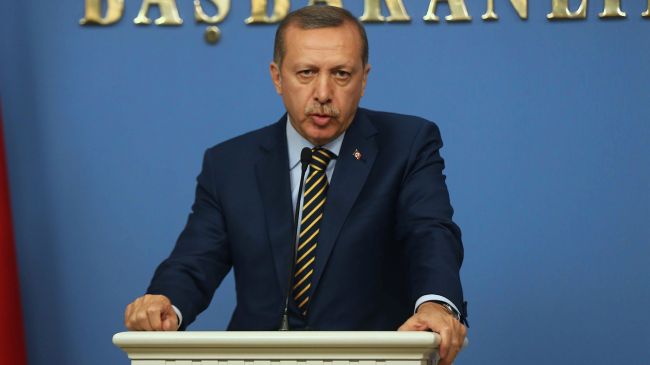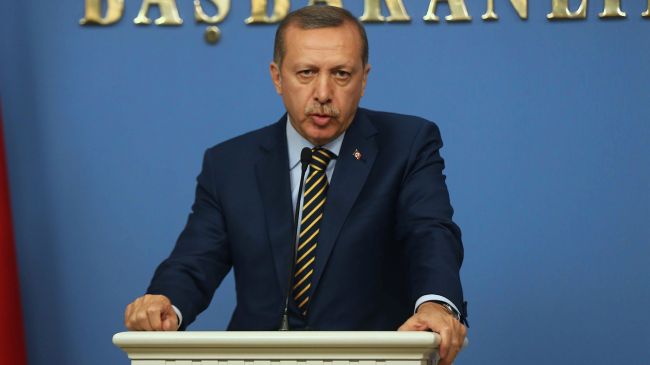 Turkish Prime Minister Recep Tayyip Erdogan has described the recent corruption scandal, which has shaken his government, a "plot" against the country's "future and stability" by rival forces.
In a speech in Istanbul on Saturday, Erdogan reiterated his view that foreign-backed elements in Turkey are planning to oust his government.
"What they wanted to do was an attempted assassination of the national will," the Turkish Premier said, adding, "They tried to carry out a judicial coup in Turkey…. But we are going to oppose this operation, this December 17 plot that targeted the future, the stability of our country."
Erdogan's plot charges are in response to a high-profile corruption inquiry that led to the arrests of government officials and prominent businessmen close to the government on December 17.
On December 25, 2013, Erdogan announced a major cabinet reshuffle replacing 10 ministers including the economy, interior, and environment ministers, who had resigned from their posts after their sons were arrested in the scandal.
The scandal has also affected the country's economy with the lira at record lows against the dollar and the value of shares tumbling on the Istanbul stock exchange this week.
Erdogan has accused US-based cleric, Fethullah Gulen, of instigating the corruption investigation.
Gulen is an influential figure in Turkey and reportedly has many followers in some arms of the country's state apparatus such as the judiciary, the police and secret services.
Gulen has denied any involvement in Turkey's recent political crisis.