Yemen
Countdown begins for most decisive battle of Yemen war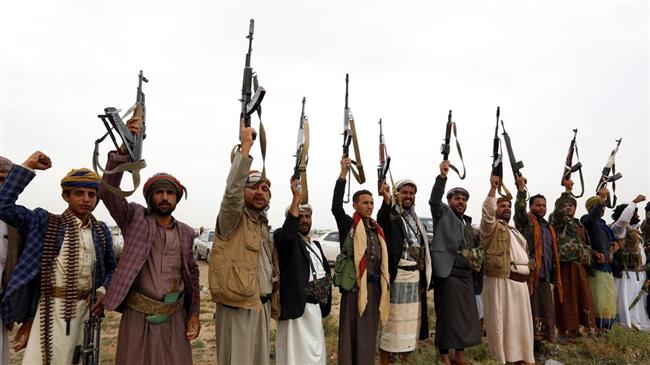 The Yemeni army and Ansarullah popular forces have fully prepared for the beginning of the Ma'rib war, the most decisive phase of the five-year aggression imposed by the Saudi-led coalition against Yemen, military sources say.
In recent days, the Yemeni army backed by Houthi fighters have accomplished new victories in the course of their battle to liberate M'arib province, one of the last regions controlled by the Saudi-Emirati coalition in Yemen.
On Saturday, the Yemeni army managed to take control of the strategic Mas base, one of the most important bases of the aggressors on the outskirts of M'arib.
Now the Yemeni armed forces expect a "historic development" in the ongoing war once they capture one of the most important defensive lines of the Saudi-Emirati aggressors in southern and western parts of M'arib province, Lebanon's al-Akhbar Newspaper reported.
Scared of the imminent defeat, the Saudi-led coalition has sent additional military reinforcements into M'arib.
The fate of M'arib war still depends on the decision of Ansarullah officials based in Sana'a, but disagreements have increased among forces loyal to the Saudi-led coalition, and some of them are warning about a heavy defeat they will suffer in various northern fronts.
Last month, a group of nearly 40 forces from the Republican Guards who were stationed in Yemen's western coastline declared their defection to the Houthi Ansarullah Movement in the capital Sana'a.
The commander of the group Major General Fawaz Aljaali said that the real intention of the Saudi-led became clear to them only after serving under the command of what he described as the country's occupiers.
The defection came after major victories achieved by Ansarullah fighters and army forces in the vicinity of M'arib city and Bayda province, which have frustrated the Saudi-affiliated groups.
Experts say the defection is considered as the biggest following many defections by senior Saudi-backed military officials. Since the beginning of Saudi-led war in Yemen in 2015, thousands have quit the ranks of coalition forces.
The Western-backed military aggression, coupled with a naval blockade, has killed more than 100,000 Yemenis, destroyed the country's infrastructure, and led to a massive humanitarian crisis.