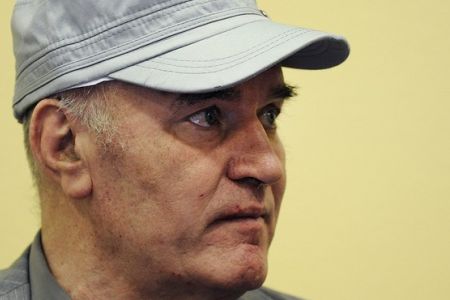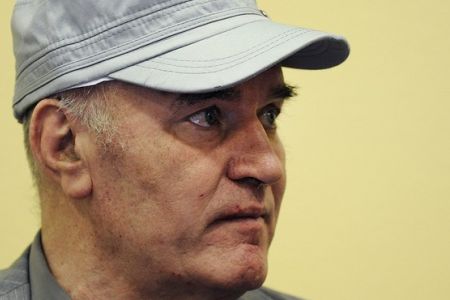 A second hearing has been held for former Bosnian Serb Army Chief Ratko Mladic with the court's judge entering a plea of not guilty on Mladic's behalf.
Mladic appeared at the hearing at The Hague on Monday despite initial reports that he would boycott the UN war crimes court.
However, he was shortly removed from the court after he refused to listen to the judge by interrupting him several times.
On Sunday, Mladic's court-appointed lawyer Alexandar Aleksic said his client intended to boycott the hearing as his defense team had not been approved by the court.
Mladic demanded on Monday that he be represented by his own attorney, but the court rejected the request and appointed a defense team for him.
Mladic was expected to enter pleas on 11 counts of genocide and war crimes charges in connection with his role in the 1992-95 massacre of Muslims in Bosnia following the breakup of the former Yugoslavia. The ensuing conflict involving Serbs, Croatians and Bosnians eventually left 100,000 people, mostly Bosnian Muslims, dead.
The 69-year-old was arrested in Serbia on May 26 after remaining at large for 16 years and made his first court appearance at The Hague on June 3.