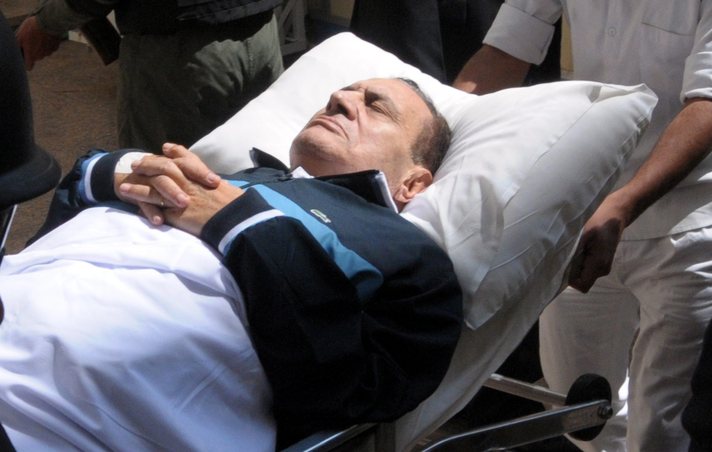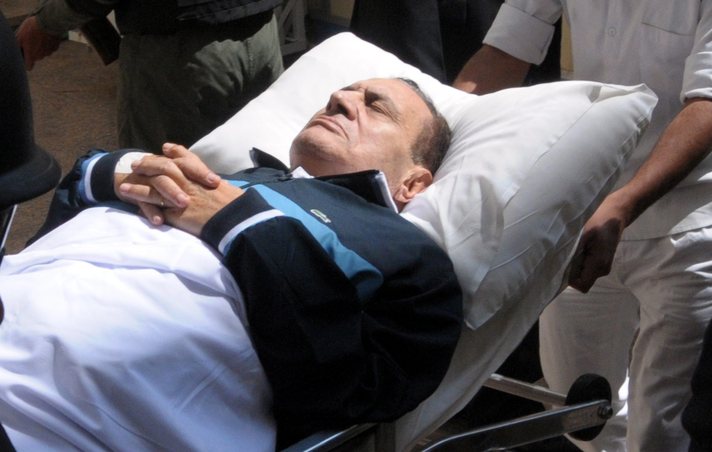 An Egyptian court will rule Saturday in the murder retrial of Hosni Mubarak, whose 2011 overthrow unleashed almost four years of tumult capped by the election of another military man.
Mubarak, who ruled Egypt for three decades, is accused alongside seven of his former police commanders of involvement in the killing of hundreds of protesters during the uprising that toppled him.
An appeals court overturned his initial life sentence on a technicality. The same court will also deliver its verdict on corruption charges leveled against Mubarak and his sons Alaa and Gamal.
Sitting at a police academy outside Cairo, the court will pronounce their fates in a different climate from the heady days that followed Mubarak's overthrow, which at the time seemed like a swinging defeat of autocracy.