Europe
Court upholds fraud charges against Spanish princess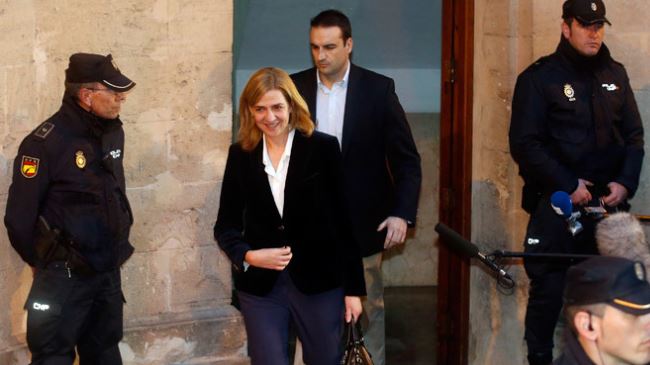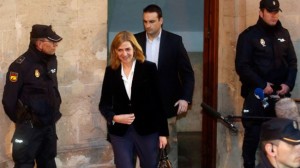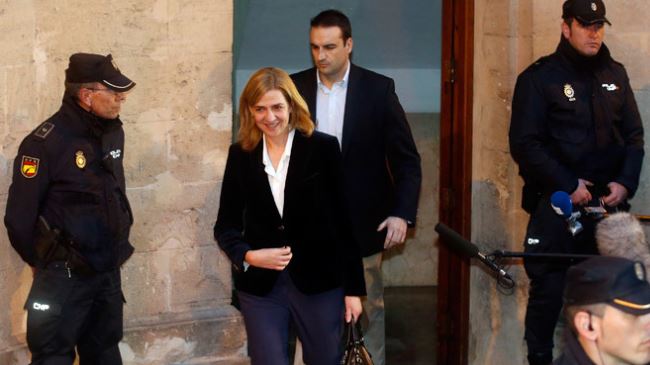 A Spanish court has upheld fraud charges against Cristina de Borbon, the daughter of former Spanish King Juan Carlos I and sister of newly-crowned King Felipe VI.
The Palma de Mallorca court ruled on Wednesday that Princess Cristina and her husband, Inaki Urdangarin, must face charges of tax fraud and money laundering.
Concluding a four-year pre-trial inquiry, investigative magistrate Jose Castro kept Cristina on a list of suspects who should stand criminal trial.
Cristina's spouse has been charged with fraud, tax evasion, falsifying documents and embezzling several million euros in public funds as head of Noos Foundation.
The princess was a member of the board of the foundation and together with Urdagarin, they owned a real estate firm, Aizoon, which investigators suspect was used to launder the embezzled funds.
Cristina and Urdagarin both deny that they have done any wrongdoing, but the fraud scandal has damaged the royal family's standing in Spain.
Spain has been the scene of anti-monarchy protests in recent weeks after Juan Carlos announced he would step down in favor of his son Felipe. The 46-year-old monarch was officially sworn in before parliament on June 19.
According to a recent survey, the majority of the Spanish people are in favor of a referendum on the future of the monarchical system in their country. The El Pais poll showed earlier this month that nearly two thirds, about 62 percent, of those surveyed believe a referendum is necessary at some point in the future to decide whether Spain should continue to remain a monarchy.