Europe
COVID-19 Spread Accelerates Again in Germany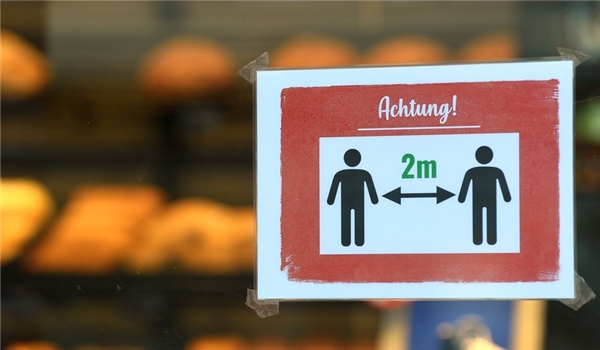 New coronavirus infections are accelerating again in Germany just days after its leaders loosened social restrictions, raising concerns that the virus pandemic could once again slip out of control.
The Robert Koch Institute (RKI) for disease control announced in a daily bulletin the number of people each sick person now infects – known as the reproduction rate, or R – had risen to 1.1. When it goes above 1, it means the number of infections is growing, European News reported.
"It is too early to infer whether the number of new infections will continue to decrease as in the past weeks or increase again," the institute said in a separate daily bulletin issued on Saturday evening.
It cautioned that the R figure was subject to statistical uncertainty, adding, "The increase of the reproduction number R necessitates a close monitoring of the situation."
The number of confirmed coronavirus cases in Germany increased by 667 to 169,218, data from the RKI for infectious diseases showed on Sunday. The reported death toll rose by 13 to 7,395, the tally showed.
Germany's Chancellor Angela Merkel has announced steps to ease the lockdown, but also launched an "emergency brake" mechanism where restrictions could be imposed again if cases pick back up.
Berlin will reportedly put Germany's 16 states in charge of relaxing lockdown measures, allowing shops to open up, students to return to school, and the Bundesliga to start again – as long as the epidemic doesn't make a comeback.
Heads of German states will be in charge of emerging from the weeks-long quarantine under a new plan which Merkel's government has drafted ahead of high-level talks on the issue, DPA news agency reported citing a copy of the document.
The number of COVID-19 infections across Germany could be 10 times higher than official numbers show, researchers concluded after conducting a study in one of the country's hardest-hit towns.
Germany has the sixth-largest COVID-19 caseload in Europe but has managed to contain fatalities from the highly infectious respiratory disease thanks to widespread and early testing and a healthcare system that is well-run and well-funded.
Merkel had called the coronavirus pandemic the biggest challenge to the "life and health of our people" since WWII. She also stated that the country is "not living in the final phase of the pandemic, but still at the beginning".