Europe
World News
COVID restrictions trigger mass protests in several Western countries
Protesters have staged huge rallies against COVID-19 restrictions in several countries around the world as governments move to make vaccination mandatory.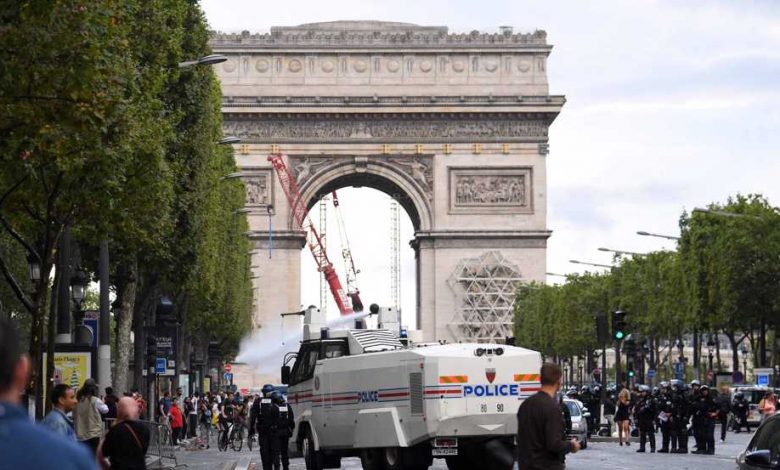 In France, demonstrators held rallies Saturday to protest the compulsory vaccination for certain workers and the mandatory use of a health pass imposed by the French government.
French police deployed teargas and water cannon to clamp down on protesters taking part in the mass rallies against restrictions in restaurants and other public spaces for unvaccinated people.
Protesters chanted "Freedom, freedom", "Big Pharma shackles freedom," and similar slogans, urging President Emmanuel Macron's government to set aside the idea of mandatory vaccination.
"Everyone is sovereign in his own body. In no way does a president … have the right to decide on my individual health," said one protester in Paris.
Marseille, Lyon and Lille, as well as many towns, also witnessed rallies.
"Yellow vest" protesters, who were seeking to revive the anti-government movement curbed by coronavirus lockdowns, took part in the rallies.
Macron has introduced sweeping measures to fight a rapid surge in coronavirus infections, which protesters say infringe upon the freedom of choice of those who do not want to be vaccinated.
In Italy, protesters gathered in Rome to demonstrate against a similar COVID restriction referred to as the mandatory "green pass," which will be issued for indoor dining and entertainment.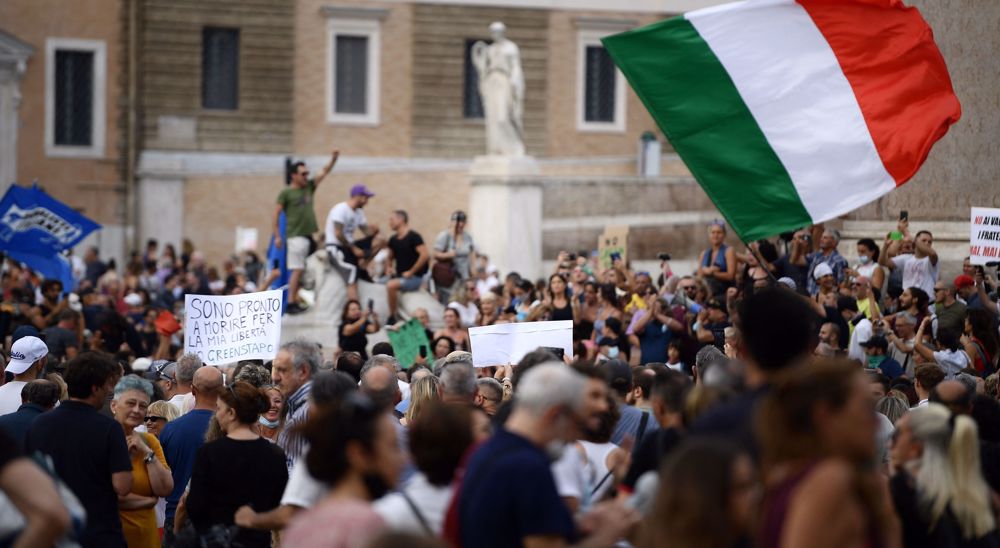 "Freedom!" and "Down with the dictatorship!" were some of the slogans chanted by flag-waving demonstrators from Naples in the south to Turin in the north, while rain-soaked protesters in Milan shouted "No Green Pass!"
In the Greek capital city, Athens, protesters held placards reading, "Don't touch our children," demanding the government stop its plan for forced vaccination.
Police fired tear gas and water cannon to disperse around 120 masked people who were throwing projectiles in Athens.
Thessaloniki, Greece's second-largest city, witnessed a similar protest.
Starting September 1, COVID vaccination will be mandatory for health workers and caretakers employed in both the public and private sectors in Greece.
In Australia, police clamped down on demonstrators defying lockdown to take part in mass protests in the cities of Sydney and Melbourne. Police arrested dozens of demonstrators in those cities.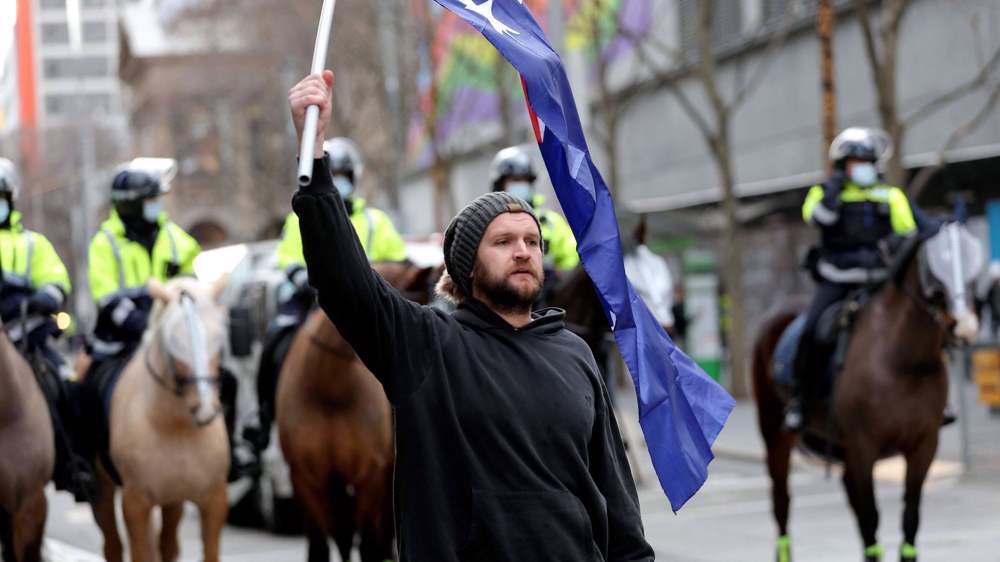 The president of the NSW Australian Medical Association, Danielle McMullen, warned the demonstrators that "COVID-19 is a serious illness."
McMullen advised people to consult a trusted doctor. "I think it's important that people have that discussion with their GP who they trust to work through the pros and cons and come up with the best decision on an individual basis."
More than 4.14 million people have died of COVID-19 across the globe.
The United States, with more than 33 million confirmed COVID-19 cases and over 604 thousand deaths, is the worst-hit country followed by India and Brazil.
In terms of COVID deaths, Mexico, Peru, Russia, Britain, Italy, France, Colombia, Argentina and Germany were cited by WHO as other countries that were hit hardest by the pandemic.
More than 3,56 billion vaccine doses have been administered around the world, according to the World Health Organization (WHO).