Palestine
Coward israel lifts age restrictions for access to Aqsa Mosque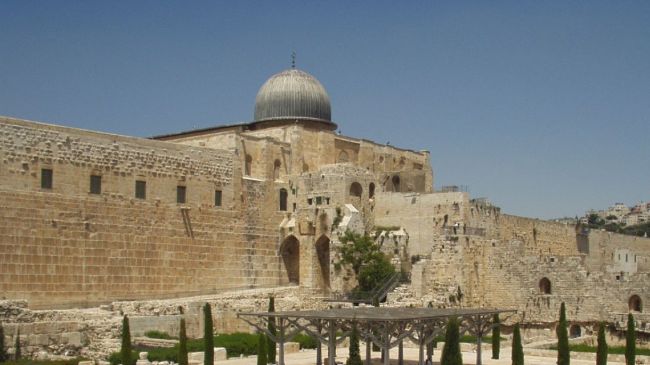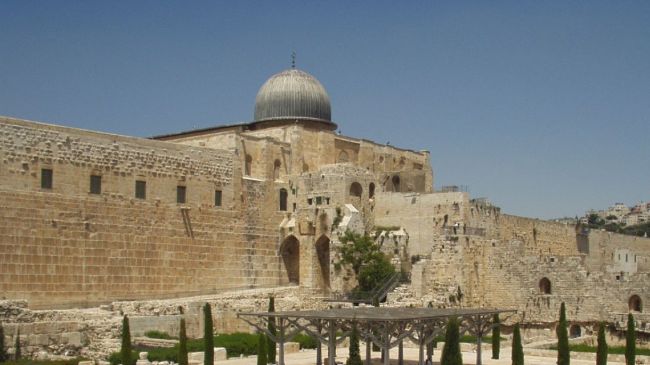 The Tel Aviv regime says it will allow Palestinians of all ages to pray at the al-Aqsa Mosque after coming under pressure for imposing restrictions on the compound in East al-Quds (Jerusalem).
Israeli police spokesman Mickey Rosenfeld said on Friday that there would be "no age limit" on the entrance of Palestinian worshippers to the al-Aqsa Mosque for the first time "in months."
Rosenfeld said that extra police units were also deployed in East al-Quds earlier in the day.
The Israeli official added that the lifting of the restrictions followed recent talks between Jordanian King Abdullah II and Israeli Prime Minister Benjamin Netanyahu in Amman.
Meanwhile, US Secretary of State John Kerry has said Israel and Jordan, which has custodial rights over the mosque, agreed to "de-escalate the situation" in East al-Quds.
Last month, Palestinian President Mahmoud Abbas condemned Israel's closure of the mosque, saying it amounted to a "declaration of war."
The site has been the scene of clashes between Palestinian worshippers and Israeli settlers and troops in recent weeks.
The clashes erupted last month after Tel Aviv closed all gates to the compound to Palestinian men under the age of 50 following the attempted murder of Israeli right-wing activist Yehuda Glick by unknown gunmen.
Tens of Palestinians have been arrested in the area since then.
Israel has regularly used age restrictions for Palestinian men to access the site.
The al-Aqsa Mosque compound, located in the Israeli-occupied Old City of al-Quds, is a flashpoint holy Islamic site. The location of the compound, known to Jews as the Temple Mount, is the holiest site in Judaism. The mosque is Islam's third holiest after Masjid al-Haram in Mecca and Masjid al-Nabawi in Medina, Saudi Arabia.