Syria
Crisis won't be solved through providing safe haven for terrorists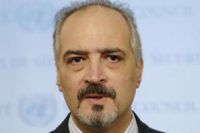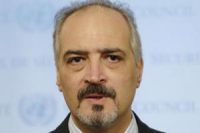 Syria's permanent envoy to the UN said it is impossible to solve the Syrian humanitarian crisis via providing terrorists and armed groups with refuge.
According to the news agency Nahrain net, Bashar Al-Ja'fari stressed during his speech in the UN General Assembly on Saturday that the crisis will not be solved by political oppression and financial support for the armed individuals and terrorists.
The Syrian envoy also said, "Considering the influence of the big powers of the region and the world in Syria, this country is in exceptional conditions and Damascus, in its effort for solving the crisis, is faced with hurdles like financial backing for terrorists by some countries."
Emphasizing on Syria's readiness to cooperate with international organizations, Al-Ja'fari continued, "Syria is committed to provide the ground for sending of global humanitarian aids to different parts of the country."
Terrorists continue their crimes in Syria while the UN and the world bodies which claim to defend human rights have done nothing to stop these crimes. Besides, countries like the US, Saudi Arabia, Qatar and Turkey keep on deploying and logistically backing terrorists in Syria for the mere purpose of preparing the ground for military interference and toppling of Bashar Al-Assad government.