Syria
Critically ill residents evacuated from Yermuk in Syria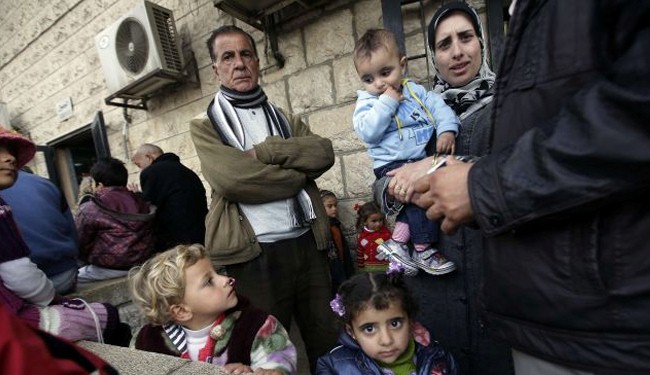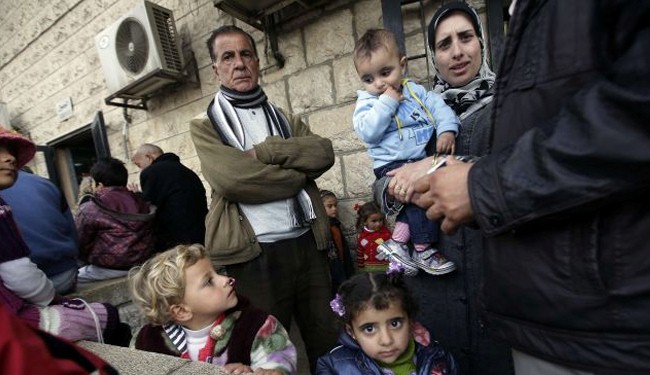 Several residents of a besieged Palestinian refugee camp south of the Syrian capital Damascus have been evacuateddue to their critical health condition.
The Yarmuk camp has been occupied by foreign-backed militants for months now.
"The evacuation has begun of a number of critical humanitarian cases from the Yarmuk camp," said Palestine Liberation Organization official Anwar Abdul Hadi, according to AFP.
He added that 50 people had left the camp so far, and that "it is expected that by the end of the day around 100" people will have been evacuated.
The occupation has caused acute shortages inside the camp and more than 50 residents have reportedly died from hunger and a lack of medical care.
Abdul Hadi said the evacuations would continue daily until 600 residents in a critical condition, along with those suffering chronic illnesses and children and pregnant women, had left Yarmuk.
He also said that a new aid convoy carrying some 400 food packages was expected to enter the camp on Sunday.
His announcement comes the day after a first batch of food aid entered the occupied refugee camp, after an agreement was reached between representatives of Palestinian factions and militants inside the camp.
The delivery was carried out in coordination with the UN agency for Palestinian refugees UNRWA, which provided food parcels that were delivered to the camp via an intermediary.