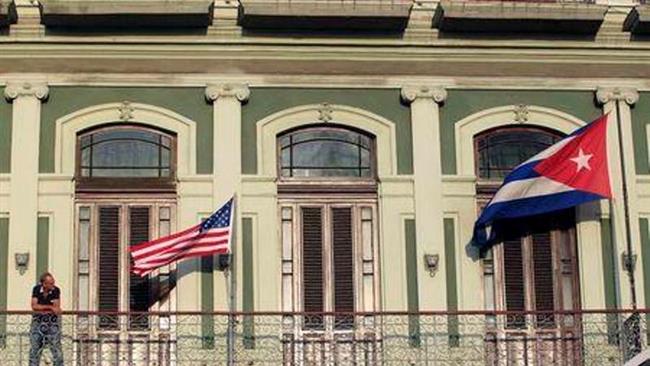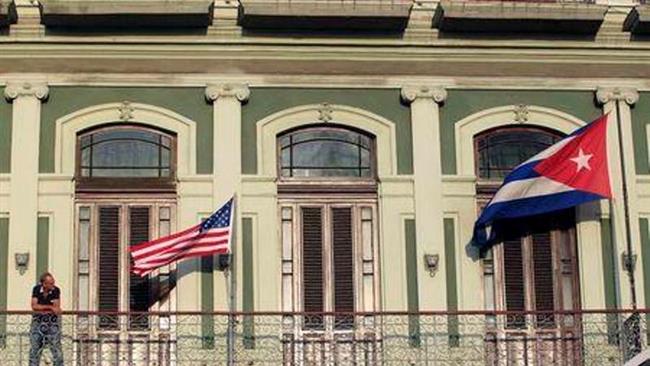 Cuba is set to tell the United States to remove Havana from its list of state sponsors of terrorism before reviving diplomatic ties, a senior Cuban Foreign Ministry official says.
"We cannot conceive of re-establishing diplomatic relations while Cuba continues to be included on the list," the official said on Tuesday, speaking on condition of anonymity.
"It doesn't make any sense that we re-establish diplomatic relations and Cuba continues [to be on the list]."
The two sides will hold talks in Havana on Wednesday and Thursday in a bid to restore ties.
US Assistant Secretary of State for Western Hemisphere Affairs Roberta Jacobson will negotiate with Cuban officials to kick-start negotiations over a wide range of issues.
A six-member delegation of congressional Democrats, led by Senator Patrick Leah, began a three-day visit to Cuba on Saturday to discuss expectations for the normalization of relations between Washington and Havana.
US President Barack Obama and his Cuban counterpart Raul Castro announced a historic thaw in Washington-Havana relations on December 17 last year.
A senior official from the US State Department said on Monday the country would move quickly to remove Cuba from the list.
"There was no indication that the Cuban government provided weapons or paramilitary training to terrorist groups," the US State Department said in its latest annual Country Reports on Terrorism.
"We welcome the instructions to review the list but we don't know what is going to happen," the Cuban official noted.
Cuba and the United States have not had diplomatic relations since 1961. However, Washington has maintained an interest section on the island.
They became ideological foes soon after the 1959 revolution in Cuba that brought Fidel Castro to power.
The United States imposed a partial trade embargo on the Caribbean island nation in October 1960.
Washington imposed a full trade embargo on Cuba in February 1962.