Latin America
Cuba urges US to avoid hasty decisions on bilateral relations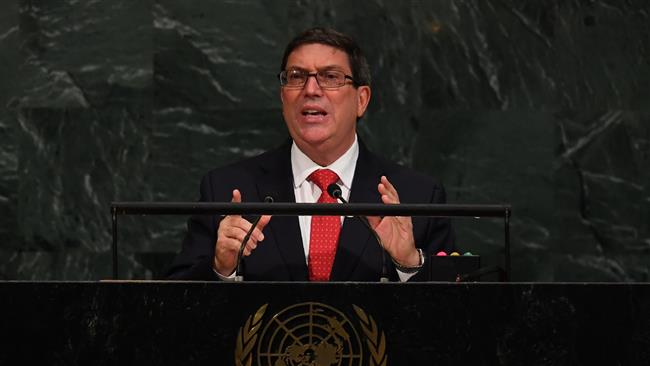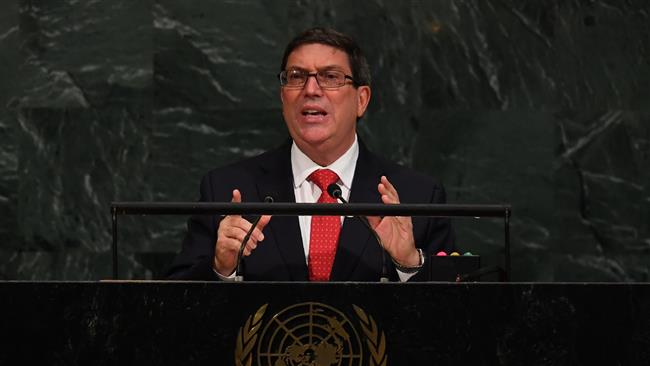 Cuba's foreign minister has called on the United States to refrain from making a hasty decision with regards to the relations between the two countries, which have recently strained over mysterious incidents harming the health of American diplomats in Havana.
Bruno Rodriguez made the call in a meeting with US Secretary of State Rex Tillerson in Washington on Tuesday. The high-level meeting had been requested by the Cuban side to discuss the yet-unsolved affair regarding the recent emergence of symptoms of hearing loss and nausea among US diplomatic personnel and their families in the Cuban capital.
Rodriguez also urged Washington to cooperate with investigations into the matter.
"The Foreign Minister reaffirmed that the investigation to resolve this matter is still in progress," the Cuban Foreign Ministry said in a statement. The statement said the "effective cooperation" of US officials was essential to determine what caused the symptoms.
"It would be regrettable that a matter of this nature is politicized and that hasty decisions not supported by conclusive evidence and investigation results are taken," the statement read.
It said the meeting between Rodriguez and Tillerson "took place in a respectful ambiance."
Tillerson has earlier threatened that Washington would shut down its embassy in the Cuban capital.
Separately, the US State Department described the talks as "firm and frank," adding that Tillerson "conveyed the gravity of the situation and underscored the Cuban authorities' obligations to protect Embassy staff."
Washington earlier expelled two Cuban diplomats over the issue, although it has not so far directly blamed Havana for the health-related episodes.
'No culpability'
Rodriguez told Tillerson in the Tuesday meeting that Havana "has never perpetrated nor will it ever perpetrate attacks of any kind against diplomats" and that it had implemented further measures to protect US Embassy staff since they reported the incidents.
Cuba's top diplomat also said that Havana's probe into the mysterious case had uncovered "no evidence so far of the cause or the origin of the health disorders reported by the US diplomats."
Despite the presence of several theories, including a sonic attack, experts have been unable to explain the matter. Audiologists, for instance, have questioned the possibility of whether a sonic weapon exists that can be covertly used to bring about the range of symptoms reported by affected diplomats.
Former President Barack Obama re-established diplomatic relations with Cuba in 2015 and loosened some restrictions on doing business in the country. The two states had been long-time Cold War adversaries.
The new US new president, Donald Trump, vowed in June to partially roll back the détente devised by Obama. Trump described Havana as "corrupt and destabilizing" in his address to the United Nations General Assembly last week.