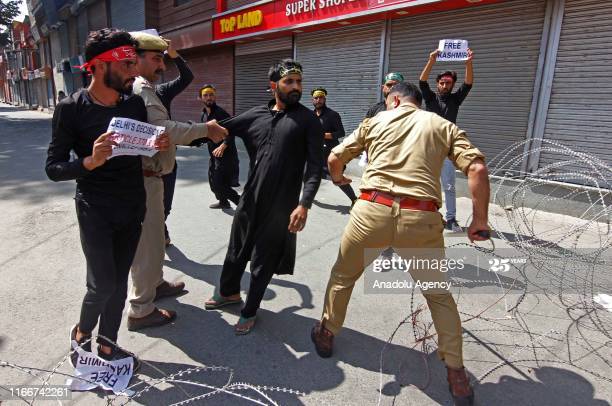 In Indian-controlled Kashmir, security forces have imposed a partial curfew to stop Muslims from participating in the annual Muharram ceremonies.
Barbed wires were stretched across roads and stringent security measures were in place to ban the processions.
Officials said the tough measures were taken due to the coronavirus pandemic. The move, however, has been widely condemned by civil society and religious groups. Masroor Abbas the chairman of Ittihadul Muslimeen, a religious organization, has been kept under house arrest and asked not to participate in any procession.
Kashmiri mourners say allowing majority Hindus to perform their rituals but banning Muharram ceremonies for Muslims is tantamount to pure double standards.
Local community and religious groups have set up blood donation camps and food distribution programs for the needy, and in this way, they believe they are fulfilling part of Imam Hussein's mission.
Imam Hussein fought against injustice and oppression to withhold the Islamic tradition and values. These processions each year are a reminder to the world of a great sacrifice. Followers of Imam Hussein say they want to spread the message of justice and peace to the entire world.