Egypt
'Current regime authoritarian'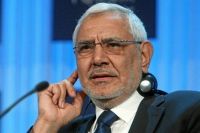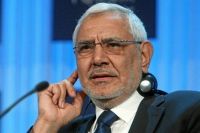 Head of the Strong Egypt Party Abdel Moneim Aboul Fotouh has lambasted Cairo and emphasized that the current Egyptian regime does not allow freedom for all Egyptians, but only for its supporters.
Speaking to the Japanese Agency GG, he reportedly said that the regime in power respects neither democracy nor human rights. He cited the example of opposition politicians being banned from speaking to mass media, saying this is not an environment for democracy, Middle East Monitor reported.
But despite the criticism, Aboul Fotouh revealed that his party has decided to run in the next parliamentary elections, noting that this is the "right thing to do". He said that the role of parties is to compete for authority, adding that, "This has been our position since the time of former President Mohamed Mursi".
"Egypt has been living without a parliament since the revolution of 25 January, which is the only dignified revolution," he said. "The only time there was one was when Saad Al-Katatni served as the head of parliament".
Regarding the elections law, Aboul Fotouh criticized it for being 80 percent based on individual lists and 20 per cent on quotas.
"Thus, the partisan quota is divided along certain social castes – workers, farmers, ladies and Christians," he said, which opposes the Constitution.