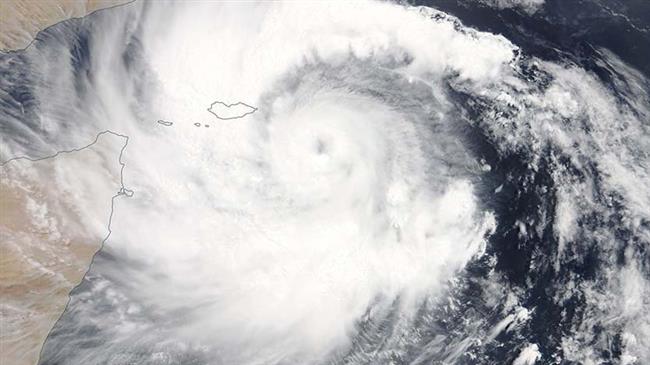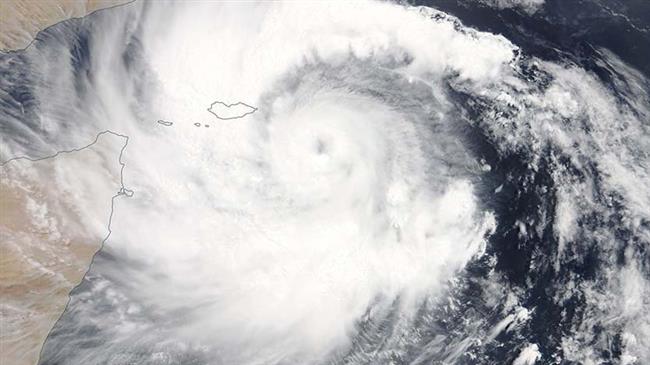 Seven people are dead and at least 40 missing after a powerful cyclone lashes the Yemeni island of Socotra which is under the occupation of Saudi troops. 
The dead from Cyclone Mekunu were reportedly five Yemenis and two Indian nationals, while the missing included Yemenis, Indians and Sudanese.
Local officials declared a state of emergency on Thursday for Socotra, which lies between southern Yemen and the Horn of Africa and is renowned for its unique animal and plant life.
Largely untouched by a three-year-old Saudi war on Yemen, the island is under the control of foreign troops.
Socotra, a UNESCO World Heritage site, has been occupied by Saudi forces after Riyadh deployed troops earlier this month following tensions over the Emirati military presence on the island.
The UAE was a key member of the Saudi-led coalition that has been waging a deadly war on Yemen since March 2015, but divisions have emerged in the face of clashing vested interests.
The UAE forces left Socotra under the agreement between Abu Dhabi and Saudi-backed former Yemeni government, Turkey's official Anadolu news agency said.
Residents of the strategic island have already staged angry protests against the deployment of foreign troops.
Reports have said the UAE sought to exploit the natural resources of the island and turn the place into a permanent military outpost-cum-holiday resort.
Shipping traffic passes by the island on the way to the Bab al-Mandab Strait and Suez Canal, giving it added strategic importance.
The storm flooded Socotra's villages and capsized boats, leaving much of the island without access to communications.
On Friday night, Cyclone Mekunu struck the second largest city of Salalah in Dhofar province with torrential rains and high tides.
Thousands of people in Dhofar and the nearby al-Wusta province were evacuated as strong winds and torrential rainfall hit the coastal areas.
A 12-year old girl died as a gust of wind sent her smashing into a wall. Several other were also wounded.
Oman's directorate general of meteorology said the cyclone would gradually diminish into a tropical depression before hitting the southern parts of Saudi Arabia.