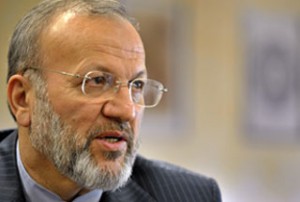 IRI Foreign Minister said the Developing Eight is to set up an investment fund.
Manouchehr Mottaki who has traveled to Kuala Lumpur to attend the 12th Session of the D-8 Council of Ministers Meetings said Iran's proposal for establishing an investment fund would be put to a vote.
Mottaki also pointed to D8 experts' meetings in the past twelve months and said preferential tariffs should be abolished so as to ease trade between the members.
Foreign Minister spoke of the D8 summit last year and said to draft a charter there was a need for a well organized secretariat.
"Now the D8 has a secretariat and a secretary general from Indonesia for two years. The next Secretary General of the D8 would be from Iran," Mottaki said.