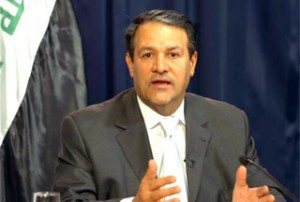 Iraqi Government Spokesman Ali al-Dabbagh said the counting system of the parliamentary election is manipulated.
In an interview with al Arabiya, he said since six or seven lists participated in the election have complaints about the way of counting ballots, the Iraqi Prime Minister and President called for manual recount the votes.
Governors of 10 central and southern provinces of Iraq in a statement also called for a ballot-by-ballot recount of the nation's parliamentary elections.