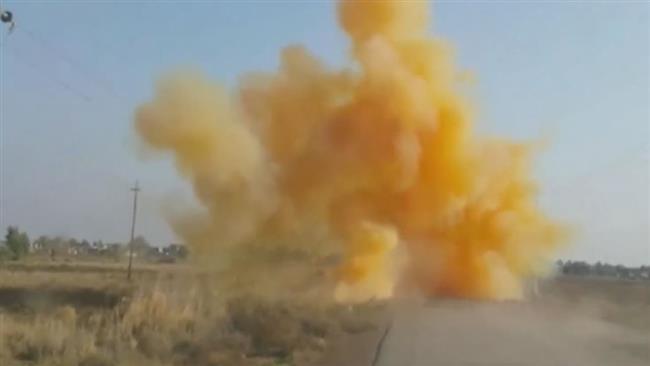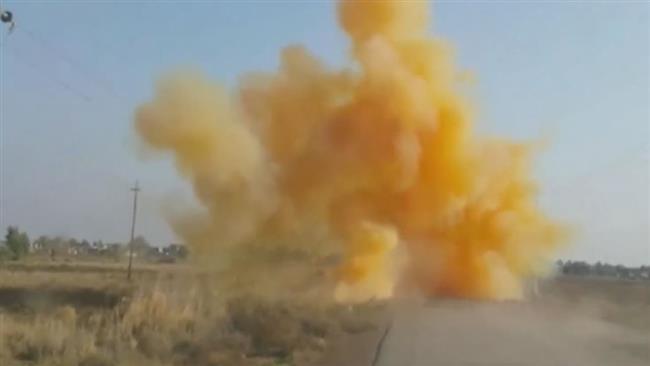 The Daesh Takfiri terrorist group, which is wreaking havoc in Syria and Iraq, is seeking to develop chemical weapons, Iraqi and US intelligence officials say.
Speaking on condition of anonymity, several Iraqi intelligence officials told The Associated Press on Thursday that Daesh has set up a branch tasked with pursuing the development of chemical weapons.
"They now have complete freedom to select locations for their labs and production sites and have a wide range of experts, both civilians and military, to aid them," one of the officials said.
In a recent report, the United Nations and the Organization for the Prohibition of Chemical Weapons (OPCW) confirmed the use of sulfur mustard near Syria's northwestern city of Aleppo in August this year. Daesh is widely believed to be behind the attack.
According to an unidentified Iraqi general, the country's military distributed gas masks to troops deployed to the west and north of Baghdad Province over the summer.