Africa
World News
Daesh claims attack in natural gas-rich region in Mozambique
The Daesh terrorist group has claimed responsibility for an attack in northern Mozambique that killed or injured dozens of security forces on Monday.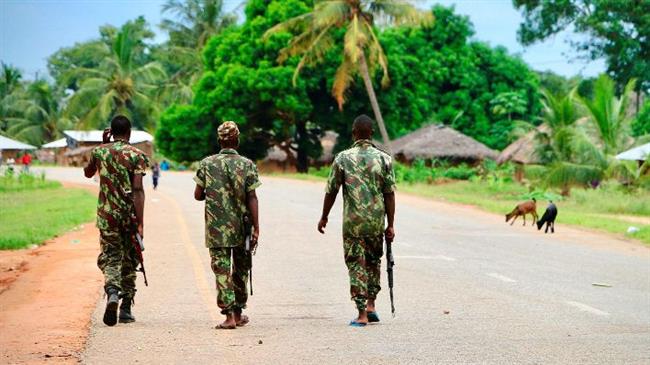 The attack took place in the northern town of Mocimboa da Praia, where gas projects worth 60 billion dollars are being developed by such foreign companies as Exxon Mobil and Total.
Mozambique's authorities said the militants occupied some areas of the town as well as its army barracks before being pushed out on Tuesday.
The attackers left a "trail of destruction and dead bodies," government spokesman Filimao Suaze said, adding that security had been beefed up in the area. But the government has not provided a precise casualty toll.
Daesh claimed responsibility on Wednesday.
Mocimboa da Praia is a port in northern Mozambique, in Cabo Delgado Province and lying on the Indian Ocean coast. Cabo Delgado is expected to become the center of a natural gas industry after several promising discoveries. It has seen a string of assaults on security forces and civilians since then.
Suspected extremists kill five people in MozambiqueSuspected extremists wielding knives and machetes kill five people in a Mozambique region that has been rocked by attacks blamed on extremist militants.
In 2017, the government announced plans to build a commercial port in Cabo Delgado Province.
Attacks have prompted security concerns for investors in Mozambique, one of the world's poorest countries.
NGOs say the government must do more to protect the mostly poor civilians in the area.
"This violent escalation in Mocimboa da Praia is the culmination of a tragic failure by the Mozambican government to protect the people in this volatile area," said Amnesty's deputy director for southern Africa, Muleya Mwananyanda.
"For almost three years, armed groups have been attacking villagers around Cabo Delgado, causing untold human suffering without being held accountable," she added.
The organization says about 350 people have been killed since 2017, but many estimate a much higher figure.