Iraq
Daesh terrorists suffer losses across Iraq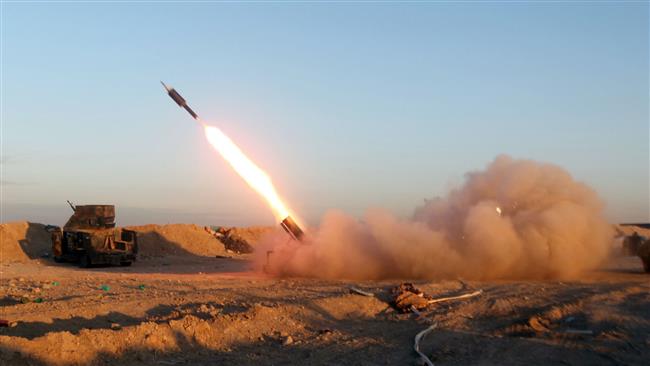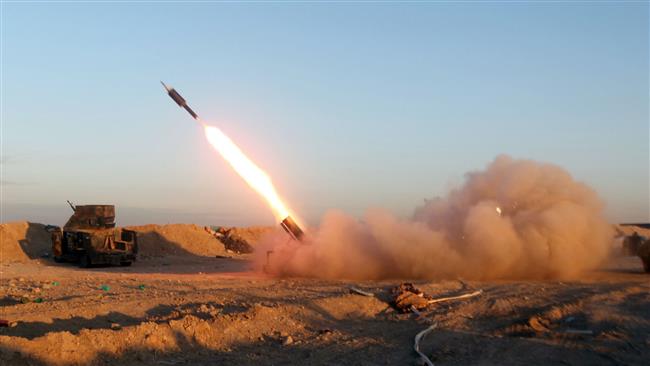 Iraqi army troops, backed by volunteer fighters and receiving air cover, have successfully carried out a number of operations against Takfiri Daesh terrorists across the country, dealing major blows to the them.
On Sunday, units of Iraqi soldiers mounted several offensives in al-Sejariyah area, situated east of Anbar's provincial capital city of Ramadi, killing 30 Daesh extremists, Arabic-language al-Sumaria satellite television network reported.
Four pickup trucks that had heavy machine guns mounted on them, together with ten militant hideouts were also destroyed and seven improvised explosive devices defused.
Iraqi fighter jets also conducted eight aerial attacks in the same area, killing 14 Daesh Takfiris. Three terrorist hideouts were also leveled to the ground and two booby-trapped excavators destroyed.
Additionally, at least 15 members of Daesh were killed when Iraqi soldiers, backed by warplanes and allied pro-government forces, launched a counter-terrorism operation in Albu Shajal region, which lies east of Ramadi. A car rigged with explosives was also destroyed and 41 bombs disarmed.
Elsewhere in the Naeemiyah district of Anbar Province, Iraqi soldiers killed five Daesh terrorists and destroyed a sizeable amount of munitions.
Iraqi troopers, supported by fighter jets, also killed 15 Daesh Takfiris and destroyed a tanker during an operation in the al-Ayyouj district of the northern province of Salahuddin.
Gruesome violence has plagued the northern and western parts of Iraq ever since ISIL Takfiris launched an offensive in the country in June 2014, and took control of portions of Iraqi territory.
The militants have been committing vicious crimes against all ethnic and religious communities in Iraq, including Shias, Sunnis, Kurds, Christians and others.
Units of army soldiers joined by fighters from allied Popular Mobilization units are seeking to win back militant-held regions in joint operations.