Syria
Damascus Countryside: Syrian Army Advances in Eastern Ghouta, Wins Back Jasreen Farms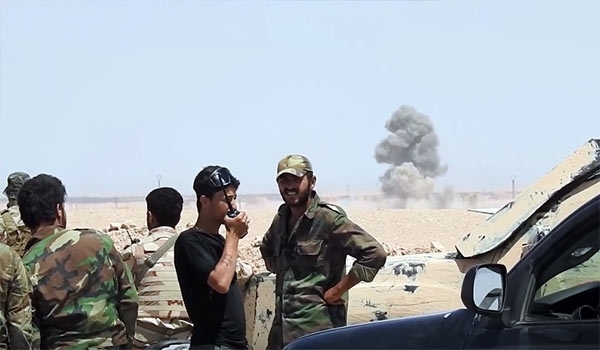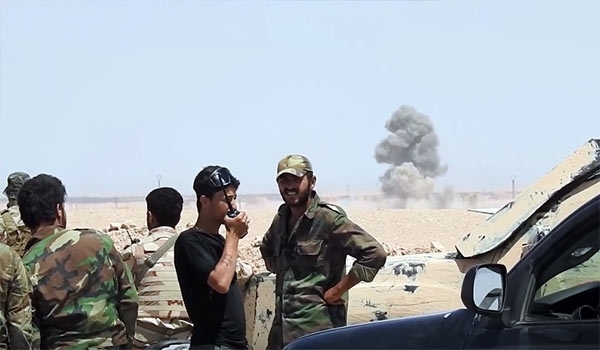 The Syrian army continued its advances in Damascus countryside by pushing back the Takfiri terrorists in tough battle and also by taking control of key regions there.
The army units took full control of Jasreen farms in Eastern Ghouta in Damascus countryside after killing a large number of Al-Nusra Front terrorists.
The Takfiri terrorists sustained heavy losses and casualties in fierce clashes with the Syrian government troops.
Earlier on Sunday, a long tunnel, filled by explosive devices, was detonated under the strongholds of Faylaq al-Rahman's command-and-control center in Eastern Ghouta by the Syrian Army troops, inflicting major losses on the militants.
Syrian army's engineering units detonated a long tunnel-bomb under the Takfiri terrorists' stronghold of Zamalka in Eastern Ghouta, which destroyed one more command-and-control center of Faylaq al-Rahman terrorists in the region.
The detonation inflicted a heavy death toll on the militants.
Military sources disclosed on Saturday that the terrorist groups once again used poisonous materials in their attacks on the strongholds of the Syrian Army and popular forces in Eastern Ghouta.
"The Takfiri terrorist groups have accessed to a dangerous type of chemicals with serious causes on the human breathing system," the sources said, adding, "Some sources disclosed earlier that the Takfiri terrorist groups had imported this kind of chemicals from Turkey to use them in chemical weapons."