Damascus Holds first Committee Meeting to Pursue Tehran Conference Approvals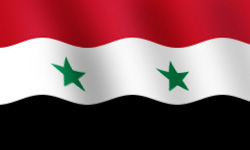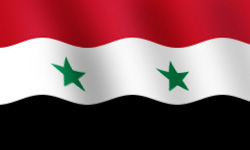 The Monitoring Committee for the Syrian 'National Dialogue' held its first meeting in Damascus on Monday to pursue the approvals of the conference that was held in Tehran between representatives of the Syrian opposition and government in mid November.
The Syrian political and religious sides who participated in the 'National Dialogue' conference in Tehran at the initiative of the Islamic Republic of Iran had agreed in the conference's communiqué to hold a committee meeting in Damascus to pursue the status of 'National Dialogue' and approvals of the Tehran meeting.
The Monitoring Committee meeting kicked off in Damascus this morning with 30 representatives and Iranian chargé d'affaires to Syria Abbas Golrou in attendance.
The participants appreciated Iran's initiative to host the conference between representatives of the Syrian government and opposition figures, and described it a "big and important" step to reach a national understanding in Syria, Golrou said.
They also stressed the importance for the execution of the contents of the communiqué, he said.
The attendants also welcomed Tehran's stress on the rejection of violence and support for popular democracy and political solution to Syria, and reiterated that the participants in the Tehran conference are true representatives of the Syrian nation, Golro added.
He noted that the participants in the committee meeting also lashed out at the foreign countries for introducing a specific group of the opposition as the only representative of the Syrian nation.
The National Dialogue Conference kicked off work in Tehran mid November with the motto of 'No to Violence, Yes to Democracy".
The meeting brought together almost 200 representatives of various Syrian ethnicities, political groups, minorities, the opposition, and the state officials.
Iranian officials have repeatedly underlined that Tehran is in favor of negotiations between the Syrian government and opposition groups to create stability in the Middle Eastern country.
Syria has been experiencing unrest since March 2011 with organized attacks by well-armed gangs against Syrian police forces and border guards being reported across the country.
Hundreds of people, including members of the security forces, have been killed, when some protest rallies turned into armed clashes.
The government blames outlaws, saboteurs, and armed terrorist groups for the deaths, stressing that the unrest is being orchestrated from abroad.
In October 2011, calm was eventually restored in the Arab state after President Assad started a reform initiative in the country, but Israel, the US and its Arab allies are seeking hard to bring the country into chaos through any possible means. Tel Aviv, Washington and some Arab capitals have been staging various plots in the hope of increasing unrests in Syria.