Syria
Damascus Not to Agree Ceasefire Before Terrorists' Pullout from Aleppo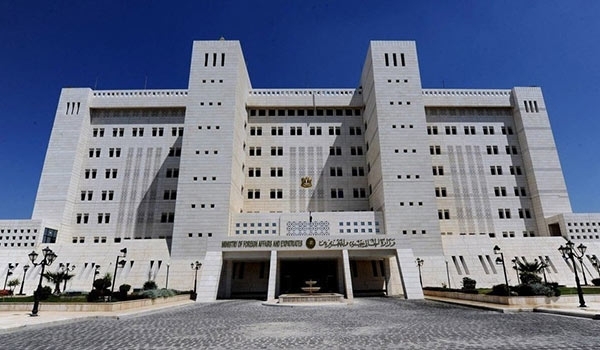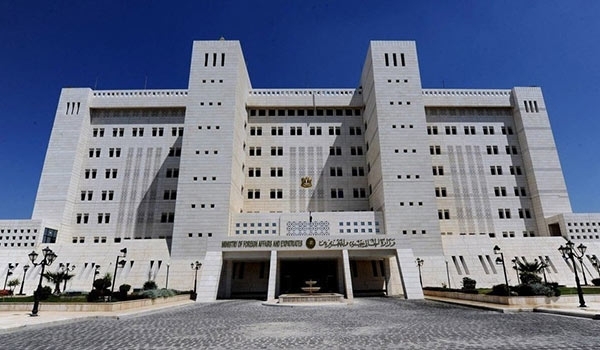 The Syrian Foreign Ministry underlined that Damascus will not join any truce before terrorists leave Aleppo city.
The ministry underscored that complete evacuation of terrorist groups from the Eastern districts of Aleppo should be guaranteed to persuade Damascus to accept the ceasefire.
Russia and China on Monday vetoed a UN Security Council resolution on an immediate seven-day ceasefire in the Syrian city of Aleppo, while the Russian Foreign Minister described the draft resolution as counterproductive to a practical outcome.
Venezuela also voted against the resolution while Angola abstained.
The remaining 11 members of the UNSC, voted in favor of the document. The draft resolution, submitted by Egypt, Spain and New Zealand, proposed an initial ceasefire period of seven days, to allow for the delivery of humanitarian cargo and to pave the way for the resumption of settlement talks.
Moscow and Damascus have long maintained that humanitarian pauses have been used by fighters to resupply ammunition and to strengthen their positions which only worsen the suffering of civilians.
The Syrian Foreign Ministry further, in a statement, condemned terrorists' attack on Russian field hospital, adding, "Such criminal acts prove the terrorist nature of the militants that are called by the west as moderate groups. The West is in charge of such crime and their supports for these groups and their mum on terrorists' brutal crimes testify that the West's worries over humanitarian situations in Syria are shire lies."
Two Russian medical specialists were killed and another injured when militants shelled a mobile military hospital in Aleppo on Monday.
One Russian medic was killed immediately at the Russian military mobile hospital set up in Western Aleppo, and another died later in a hospital after succumbing to her injuries.
The Russian Defense Ministry attributes the blame for the hospital shelling to "terrorists and their patrons in the US, the UK and France."
The Russian Defense Ministry also criticized the International Committee of the Red Cross for failing to recognize and condemn a deadly attack on a Russian mobile hospital in Aleppo as the "cold-blooded murder" of medical staff.