Syria
Damascus: Syrian Army Dispatches More Soldiers, Equipment to Al-Seen Airbase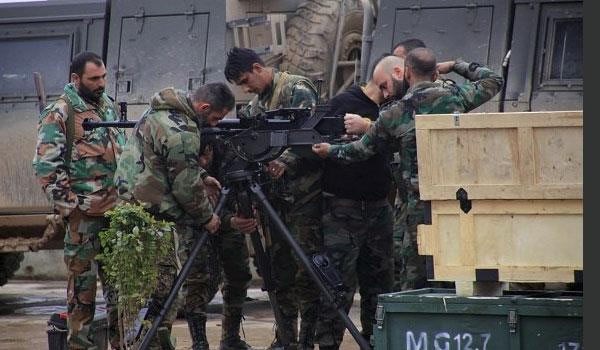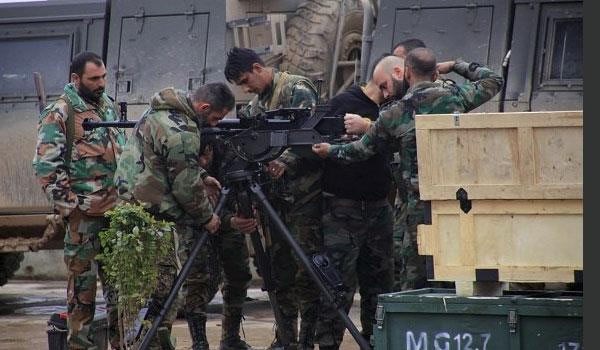 Field sources disclosed that Syrian Army troops have sent more soldiers and military equipment to al-Seen military airport and its surrounding areas to face ISIL and restore more security to Eastern Qalamoun.
Sources said that a large number of fresh forces with advanced military equipment have been sent by the army to al-Seen airbase to confront ISIL in Northern Damascus.
The army men have repelled several ISIL attacks on government forces' Estrahat al-Safa base and the Eastern flank of the al-Seen airport, killing and wounding tens of terrorists and taking back several positions to the North of Estrahat al-Safa region.
A military source underlined that the army will continue its anti-ISIL operation to tack back the Battalion 559 base and restore full security to the region.
In relevant developments in the province on Friday, the army troops fended off ISIL's offensive on their positions in the Eastern slopes of al-Qalamoun Mountains, killing and wounding a number of terrorists.
The army positions came under a heavy assault by ISIL, but the government forces repelled the main part of the terrorists' attack, killing several militants in the process.
The army troops further reinvigorated their front in al-Safa Peak in order to maintain control over the areas they recently liberated.
Despite the heavy assault by the terrorist group, the army men were capable of warding off the main massive attack. The army is now defending its positions against a number of pursuing attacks by the terrorists that are waged on a smaller-scale, of course, reports said.
Following the ISIL's attack on al-Safa Peak, the army's Qalamoun Shield of the 3rd Armored Division carried out a counter-assault to liberate the Battalion 559 base that is situated along the Eastern slopes of the Qalamoun Mountains.